Olympus E-PL5 and E-PM2 digital cameras leak

This has been quite a week for digital camera leaks and unveils. Earlier this week, the rumored Sony RX1 full-frame digital camera was unveiled with a massive price tag to go with it. The little camera sells for almost $3000 and doesn't have interchangeable lenses. Olympus has now had a couple of its coming compact digital cameras that do have interchangeable lenses leak.
The black camera you see is the Olympus E-PL5 and the silver camera is the E-PM2. The two cameras look so similar you could almost believe they are simply different color versions of the same digital camera. However, if you look closely you'll notice that the black camera has a slightly different design and a larger knob on top than the silver.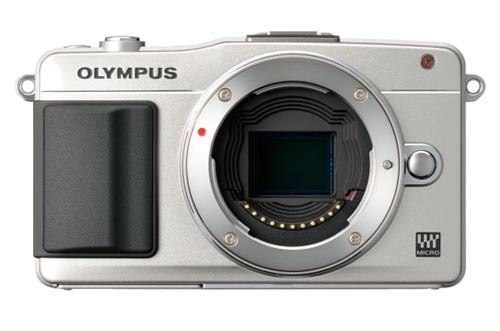 We don't have an abundance of details on these two cameras right now since these are leaked images. The few details that did leak along with these photographs include that the cameras both use the same Olympus E-M5 sensor that features the TruePic VI image processing engine. Both of these cameras are also said to have touchscreen LCDs on the back.
Pricing for the silver E-PM2 is said to be €399 including a 14-42 mm kit lens. The black E-PL5 is tipped to sell for €599 including a similar 14-42 mm kit lens. There are some indications that both cameras could go official early next week. That's all we really know about these two leaked Olympus offerings at this point.
[via 43rumors]