OLPC partners with Neonode for XO Touch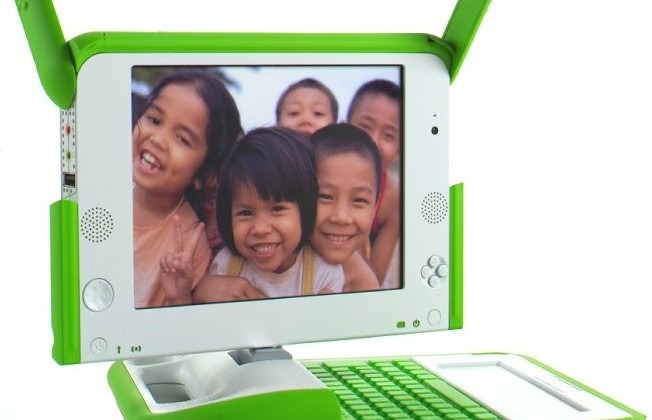 Neonode has today signed a deal with One Laptop Per Child that will see the affordable laptops make use of its multisense technology. The next generation of the OLPC, dubbed the XO Touch, will feature a multitouch 7.5-inch display. The screen is capable of being read outdoors under bright sunlight thanks to a dual-mode option, and the display can also fold over the keyboard so that the laptop can be used as a tablet in certain scenarios.
OLPC has partnered with Neonode in order to add touch functionality while retaining the dual-mode display and keeping the screen resolution high. The screen is said to be around 300 PPI, which is within throwing distance of some high-resolution smartphone displays. The Neonode screen also has support for multitouch gestures and has a fast polling rate of 1,000Hz. Better yet, it's an energy efficient display, consuming only 2W under load.
There's no word on when the XO Touch will be released, although current information suggests it will arrive later this year. The current OLPC runs around $75, and the company is hoping that the next model, the XO-3, will be able to come in under $100. There's no word on what the XO Touch is expected to cost, however. When it does go on sale, expect alternate power sources to provide juice to the XO Touch, such as solar panels and even hand cranks.