Olloclip launches lens collection trio for iPhone 7 and 7 Plus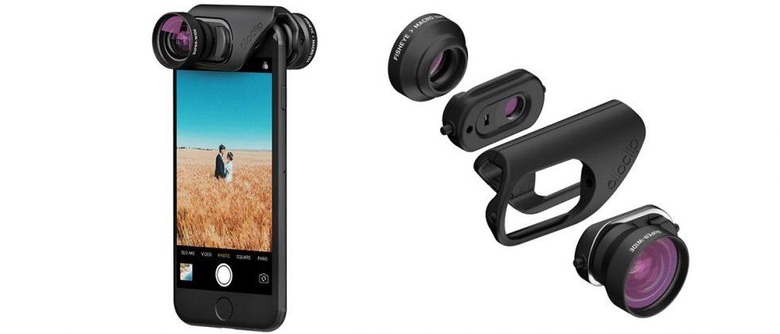 Olloclip has announced three new lens collections for the iPhone 7 and the iPhone 7 Plus. The new line consists of the Macro Pro, Core, and Active lens sets, counted among them being a hinged lens base and the Connect interchangeable lens system. Unlike many lenses designed for smartphones, olloclip takes the time to offer a refined, high-end product; according to the company, its new iPhone 7 lenses are multi-element optics that offer high levels of clarity from edge to edge, among other things.
Speaking first about the new Connect system, olloclip describes it as an interchangeable lens system that can, in this case, "quickly configure" with the specific iPhone 7 Connect lenses while also offering the features found in its predecessor. The system works with both the front and rear cameras and can be used with screen protectors up to 0.5mm in size, with the hinged base design enabling the lenses to sit flush over the phone's camera.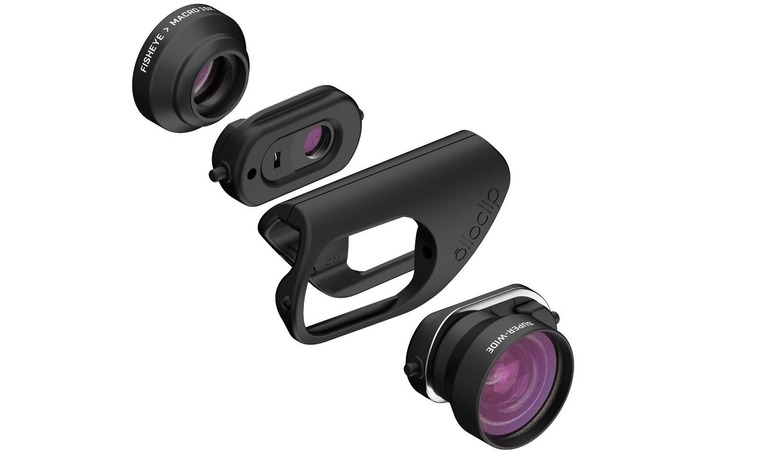 There are total of eight new lenses, with the Active Lens Set featuring two, the Core Lens Set featuring three, and the Macro Pro Lens Set featuring three.
The Core Lens Set features a Fisheye lens with a near-180-degree spherical effect; a Super-Wide lens with 4 lens elements and a 120+ degree FOV; and a Macro 15x lens for getting 15x magnification for up-close photography.
This is joined by the Active Lens Set, which features two lenses: the "Telephoto 2x" optical zoom lens and the Ultra-Wide 155-degree lens with an "action camera" FOV. Finally, there's the Macro Pro Lens set that features 7x, 14x, and 21x; the latter of the trio are able to, when using with the iPhone's digital zoom, reach nearly 100x magnification.
Pricing is as follows:
- Core Lens Set: $99.99 USD
- Active Lens Set: $119.99 USD
- Macro Pro Lens Set: $79.99 USD
- Combo kit with Core and ollo Case: $119.99 USD
Preorders are available now on olloclip's website with the company anticipating a November release.