Olio's luxury smartwatch adds Rose Gold, gets price cut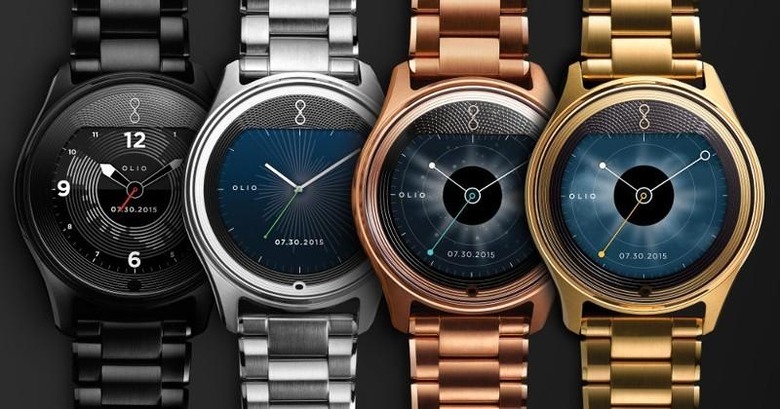 These days almost anyone and everyone is putting out a smartwatch or a smartband in one form or another, so what's the harm in another one, right? Olio's Model One, however, isn't something you can probably call "yet another smartwatch". For one, it tries to go against the flow of trying to cram your smartphone on your wrist. For another, it's not something you can easily afford, practically luxury timepieces, even if Olio is now offering a temporary $250 discount off its regular pre-order prices.
Olio revealed its own take on the smartwatch fad late last March, where we got a first hand feel of what founder Steve Jacobs and his company are trying to accomplish. They are doing things quite different from your regular Android Wear or even Apple Watch. For one, the smartwatch's software isn't based on any existing platform but Olio's own Linux-based system. This helps the company control what they think smartwatches are all about. And it isn't about apps.
For Olio, a smartwatch is about telling time and saving time, not about simply retrofitting mobile apps that are better used on a smartphone. That makes the Olio Model One's functionality more focused and simpler, though not exactly empty. Notifications are still the center of attraction, or distraction, but the way the smartwatch lets you handle them forces you to not dwell on them too much. If you need, then it recommends digging out the phone.
Check out our hands-on with the Olio Model One to discover this smartwatch's unique features.
The other second thing that sets the Olio Model One apart is its focus on luxury. No plastic or rubber here, just shiny metal. Naturally, that also translates to prices higher than your average smartwatch, reaching Apple Watch Edition marks. For example, the Steel version, the cheapest of the gang, started at $595 when pre-orders opened last March.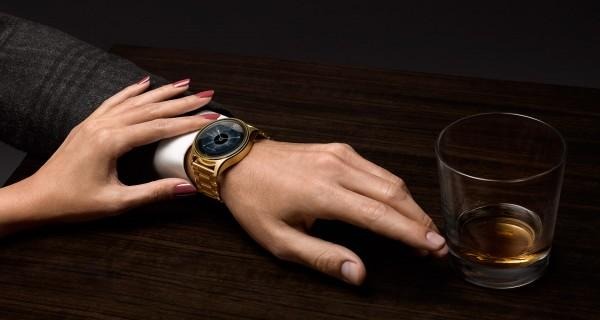 The good news is that Olio is spicing up things a bit. It just added a new Rose Gold option and to celebrate its inclusion to the family, it knocked down prices a notch. The Steel model now goes for $345, while the Black is $495. Gold is, of course, substantially higher, though now just slightly below the $1,000 line at $945. The new Rose Gold starts with the same price. Shipping is expected to commence sometime in Fall.
SOURCE: Olio
VIA: LinuxGizmos