Okoro AX100 media PC with built-in amp debuts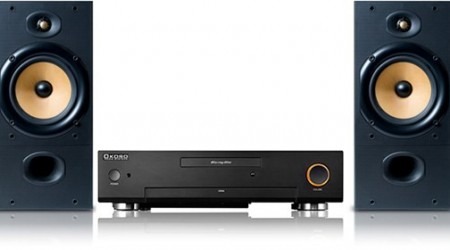 Technophiles that like their digital media know setting up a media PC can be difficult and can take up lots of space. Typically, with your media PC you will need the PC itself and an external amp of some kind to get good sound quality.Okoro Media Systems has announced a new media PC called the OMS-AX100 Digital Entertainment System that can be had with a built-in amp. The system allows users to manage photos, music, and record HD TV on one system.
The addition of an integrated amp means that some users will be able to have only the AX100 in their entertainment system for a cleaner and less cluttered look. The integrated amp unit has 100-watts per channel and is housed in a low profile aluminum chassis. Standard passive speakers can be directly connected to the system as well and it has HDMI support.