Office Depot starts test of PayPal POS system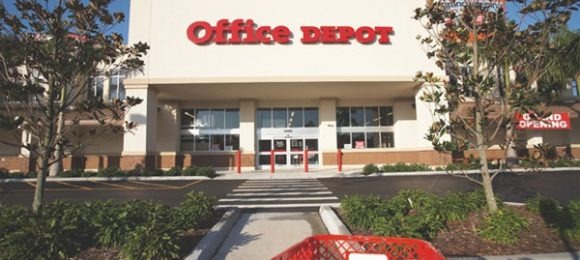 Office Depot is in testing with a new system that will use the PayPal point-of-sell system. The roll out of the PayPal system will be done in a limited number of locations as part of a test. Apparently, the rollout is starting small due to some "rough spots" in the experience with the system. Those rough spots have to do with limitations on who can use the system and the carriers who support the new payment method.
The goal is to allow shoppers with PayPal accounts to pay for their purchases in Office Depot locations via the PayPal wallet in the cloud system. Using the system the shopper can walk to the counter with their items and then pay by typing in their mobile phone number and a pin. Customers will also be able to swipe their PayPal card and enter a pin as well.
The first major retail installs of the system were at 50 Home Depot locations, and PayPal has plans to expand the system to 20 other major retailers this year. The roll out with Office Depot should continue to other stores once it is found that the system helps with the customer experience. Would you pay using this method?
[via BGR]