Office 365 Retail Packaging Makes An Appearance In Future Shop Listing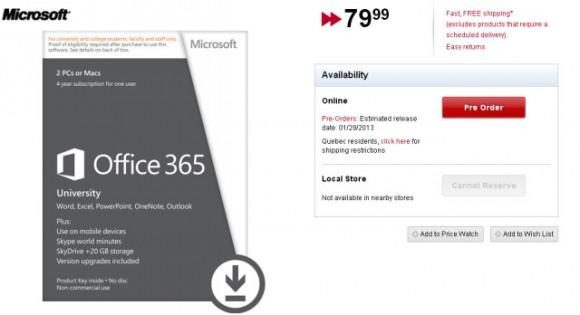 Many consumers have been waiting patiently to hear more about Office 365's release date, but so far Microsoft has remained quiet on the matter. Who needs Microsoft, though, when retailers seem to be able to let slip release details with stunning frequency? As spotted by Neowin.net, listings for Office 365 have appeared on Canadian retailer Future Shop's website, and they not only give us a look at the software's retail packaging, but they also gives us an idea of when copies will begin shipping.
Above you see the listing for Office 365 University, which allows a user to install the program on up to two PCs or Macs and gives that one user a four-year subscription to the suite of programs. The price of admission for University comes in at $79.99 CAD, which is in line with what Microsoft has previously announced for the US. On the other side of the coin, below you see the packaging for the Home Premium version, which will allow you to install the Office suite on up to five PCs or Macs. Though the packaging doesn't come with a price, Microsoft previously announced a yearly subscription of $99.99 (that's US dollars) for Home Premium.
Here's the kicker, though: in the time since Neowin first reported about these images, the listings have been removed from Future Shop's website. So, this was clearly a mix up that involved someone at Future Shop posting this information too early. One reason why Microsoft might have gotten after Future Shop for putting this information up is because the listings showed the release date for Office 365: January 29.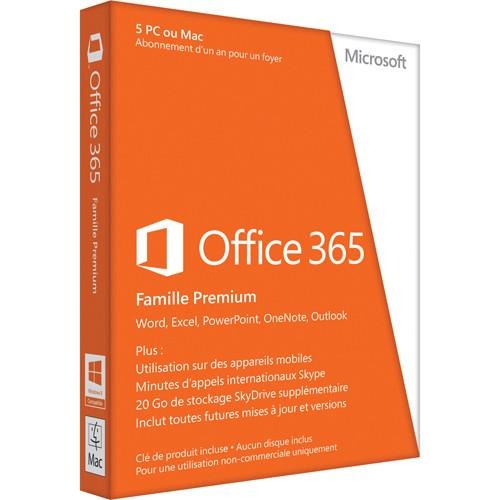 That's coming up in less than two weeks, so if that's the release date Microsoft is truly targeting, then we can probably expect confirmation soon. One thing is sure: if Future Shop has enough information to post a listing for Office 365 on its website, then the suite's release should be coming up soon. Stay tuned for more.