Office 2016 for Windows is now available for your productivity needs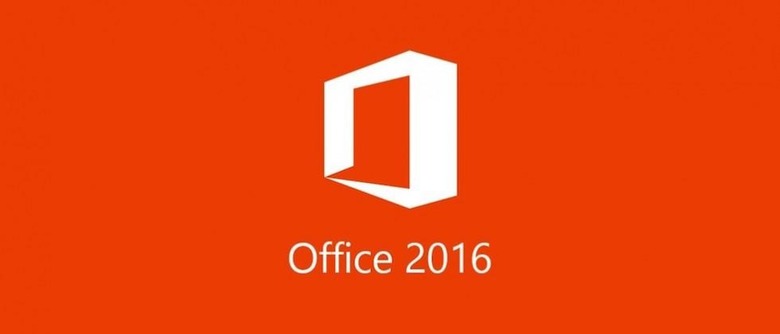 Today marks the release of Microsoft's Office 2016 suite of productivity apps for Windows 10. Having long been in development, and seen in several preview forms over the last few months, this final release introduces several features focusing on collaboration. There are also several different ways to buy, either via Office 365 subscriptions, such as Personal for $6.99 per month and Home for $9.99 per month, or via one-time purchase, with Office Home & Student priced at $149 and Office Home & Business at $229.
One of the big flagship features for Office 2016 is the real-time co-authoring from the software's web version coming to the native desktop apps. This is available in the Word, PowerPoint, and OneNote apps. Word is where the feature really shines, though, as users can see exactly what each other are writing as they type.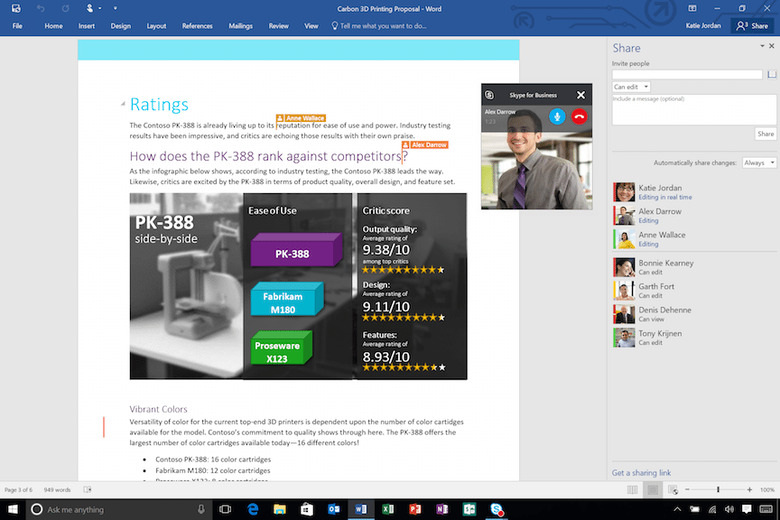 There's also cross-app functionality, such as using OneDrive files as email attachments in Outlook, along with built-in search results from Bing, letting users skip the browser altogether. Skype has also be built-in to several Office apps, making is easy to chat or start a call with other collaborators.
This is really just the tip of the iceberg when it comes to new features, however, and a detailed breakdown can be found on Microsoft's Office Blog. Suffice to say, everyone from small teams to enterprise users will find something useful, and because Microsoft is now focused on providing their services across platforms and devices, Office 2016 is heavily integrated with its mobile versions.
In addition to Windows 10, the new software release is compatible with Windows 7 Service Pack 1, Windows 8, Windows 8.1, Windows Server 2008 R2, Windows Server 2012, Windows Server 2012 R2, and Windows 10 Server. The requirements include a 1 GHz or faster x86 processor, 2GB of RAM, 3GB of hard drive space, a 1280×800 display, and browser such as Microsoft Edge, Mozilla Firefox 35 or higher, Chrome 40 or higher, Internet Explorer 9 or higher.
SOURCE Microsoft