ODiN Aurora mouse projects a laser trackpad onto surfaces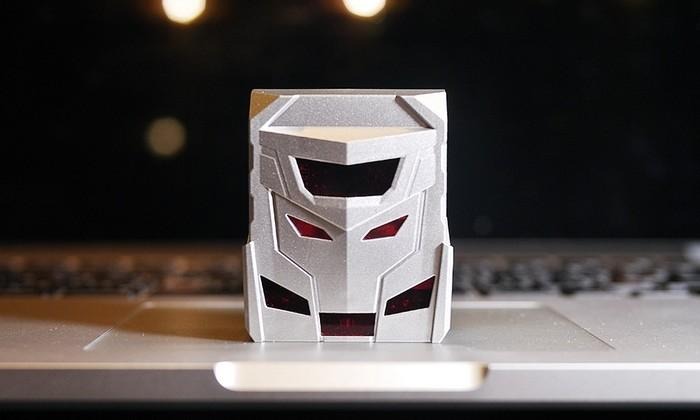 ODiN is a mouse that functions like a trackpad, only it uses projected lasers rather than traditional hardware. The design, upon first glance, appears to be a Transformer, but it's not — it's the Norse god of war, and the projected image includes a laser spear to drive that theme home. The mouse works by sitting on a desk and projecting a "trackpad" onto the surface in which the user can control their computer's cursor. More details after the jump!
The maker is hailing this as the first-ever projection mouse, and it is designed for anything you're currently using your regular mouse for, whether casual browsing or gaming or any other number of things. Because the projection is flat on the desk, there's no curve in the wrist like you get with a traditional mouse, helping alleviate nerve pain.
A high-resolution 8cm x 8cm laser area is projected in which the user can use different gestures familiar to trackpad users, including pinch-to-zoom and using two fingers to scroll. The device itself measures in at 4cm x 5cm and weighs 40 grams, making it light and small enough to carry around in a pocket or bag.
The maker behind is seeking $50,000 USD in funding, and has raised a little over half of that so far with 58 days remaining. To get the Early Bird version of the mouse, you'll need to pledge $49 USD or more — the mouse will be in the buyer's color preference, and will be shipping in June of this year globally.
SOURCE: Kickstarter