Odd Looking Asus GeForce GTX 670 DirectCU Mini Video Card Debuts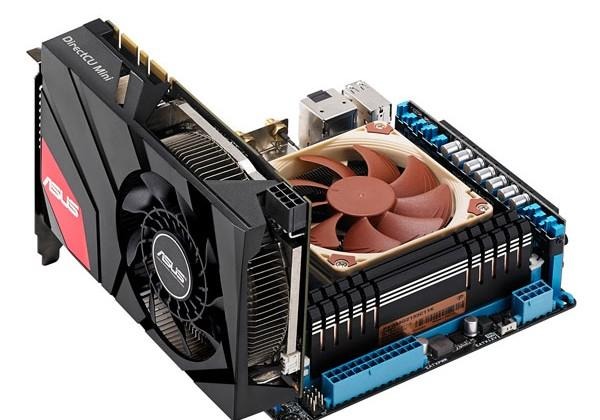 Asus has rolled out an interesting new video card that is specifically designed to offer gaming and multimedia performance in a small form factor computer. The video card is called the Asus GTX 670 DirectCU Mini. The card is designed specifically for computer system using mini ITX mainboards.
The video card is a dual-slot unit measuring 17 cm, which is considerably smaller than the GTX 670 reference card measuring 24.13 cm. The video card uses the Asus exclusive DirectCU cooling system with a heat-spreading vapor chamber and a CoolTech fan. Asus promises that while small, it's cooling system provides 20% lower temperatures than reference GTX 670 video cards.
Asus also equips the video card with its Direct Power technology. This technology bridges power delivery components and the GPU for a clean and efficient power supply. That means the video card will be more stable and gamers will get more enjoyment without PC crashes due to fluctuating power.
Asus says that its system delivers 56% lower impedance and a 15% cooler PCB than other solutions. The video card also uses Super Alloy Power capacitors, chokes, and MOSFETs. These parts promise 2.5 times the lifespan of cheaper generic parts. Asus hasn't offered retail pricing on the video card saying that the card is available globally and prices will vary by region.
[via Asus]