Odd Galaxy Note 7 model seen with unknown Android 6.1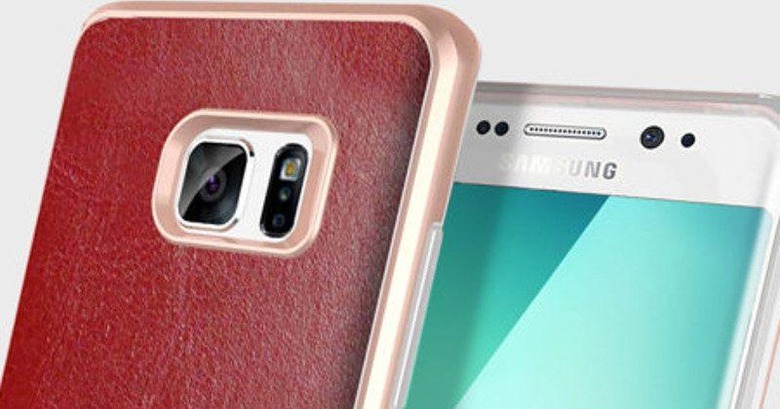 Most of the debate around Samsung's upcoming Galaxy Note 7 has revolved around whether it will get a flat or curved edge screen. Given the back and forth of conflicting insider information, the jury's still out on that one. And yet here comes another piece of information that would imply there might actually be more choices to come. Spotted at GFXBench is a listing for a certain SM-N935F believed to be a Galaxy Note 7 variant, sporting only 4 GB of RAM and running an unannounced Android 6.1 version.
Let's dissect this piece by piece. The Android version is a bit odd since we only know about Android 6.0.1, which is the latest Marshmallow patch, and Android 7.0, which is confirmed to be the version number of the just christened Android Nougat. A minor update to Marshmallow should be 6.0.2 and not 6.1. And given how close we are to Android Nougat's release, it's unlikely Google will drop a semi-major 6.1 in between. Could Google renumber Nougat to 6.1? It's not impossible, but implausible.
The 4 GB of RAM is also odd. Although leaks differ in displays, they all seem to agree that the Galaxy Note 7 will have 6 GB of RAM. That is on par with how the Galaxy Note usually prefigures the following year's base specs for the Galaxy S flagship.
Of course, some might question whether this is the Galaxy Note 7 at all. It at least gets the CPU right. And the model number does seem to imply it. The Galaxy Note 7 is believed to sport the model number SM-N930, just like the Galaxy Note 5 before it went by SM-N920.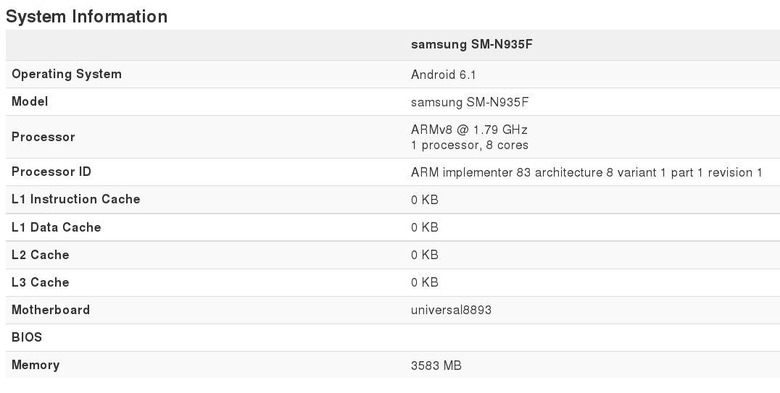 That said, while does imply a variant of sort, it might also be a different model entirely. This SM-N935F could very well be a sort of Galaxy Note 7 Lite, going by the amount of RAM.
Or we could simply be looking at a well crafted hoax. Good thing we have just a month to wait to find out.
VIA: GSMArena