OCZ unveils high-end DDR3 kits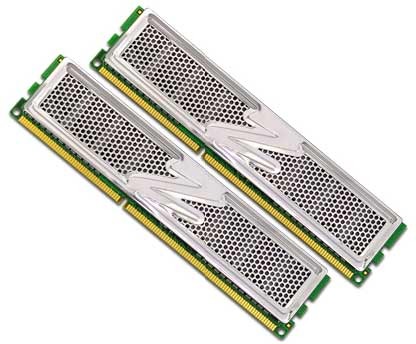 If you like to stay on the bleeding edge of technology, then you no doubt have upgraded to a board using DDR3, or soon will.
Granted, most of us are still using DDR2, and plenty of people are still using DDR. But for those of you that must have the latest and greatest, OCZ has your back. They just introduced their new PC3-10666 Platinum edition memory. It runs at 1333 MHz and has CL7-7-7 timings.
You will be able to find the memory available in dual-channel kits of 2x 512MB and 2x 1024MB at launch. No word yet on exactly when these will be launched or how much we'll expect to pay.
OCZ announces enthusiast DDR3 memory [via tgdaily]