OCZ announces storage and memory for Mac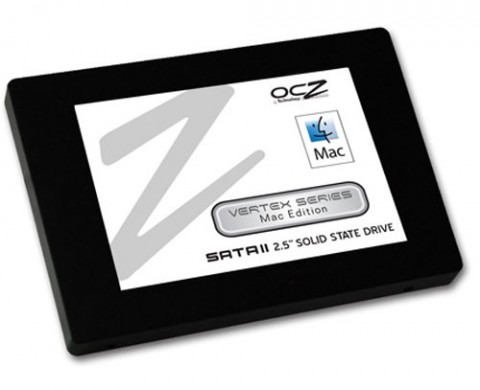 In an effort to expand their user base, OCZ just announced their latest storage and memory devices will be tailored to Mac users, a first for the company. The Apple products that will receive the OCZ treatment include Mac minis, MacBooks and iMacs.
When it comes to SSD, the Vertex Series Mac Edition offers a serious speed boost for Macs. These drives can read at 240MB/s and write at 170MB/s. What's really great is these drives are really impact resistant and make for improved battery life on MacBooks. This Mac-specific Vertex Series will be available in 30GB, 60GB, 120GB and 250GB models.
OCZ has also revealed new memory kits that are meant for Macs. There's the DDR2-667 and the DDR3-1066, which can work on old and new Macs. It will be available in 2GB sticks or 2x2GB bundles. We don't know when these new storage or memory devices will be available or even how much they'll cost, but we'll keep you posted.
[via Neoseeker]