The Oculus Rift has been available to developers for quite some time now, and it's been out in the ether long enough that there are plenty of demos and games that have been made, but there's no central place to get all of these fine creations, until now. Oculus has launched Share, a new app store-like platform that brings all of the games and demos together in one place for users to download.
Developers will be able to self-publish games to Oculus Share, but the company will be implementing a submission process, so not everything will get the greenlight. However, there aren't a lot of details on how the submission process will work right now, but Oculus says they're simply making sure that content isn't offensive or malicious.
Oculus Share is still in beta, and the company makes it very clear that it still is, as they're asking developers to be patient as they "improve and streamline the approval process." Furthermore, Oculus Share is "the first of many steps" in the development of the Rift virtual reality headset, so we should be seeing a lot more coming in the future.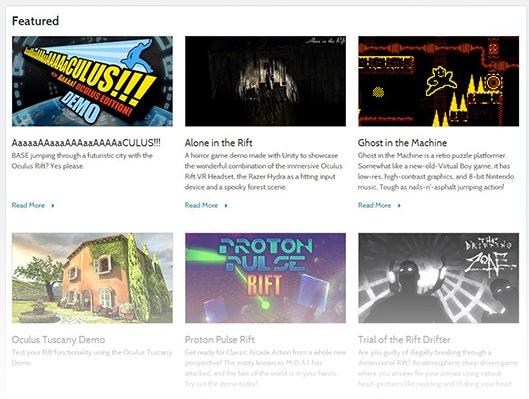 Case in point: The company noted that they're working toward making Share "an incredible marketplace for Oculus-ready games, experiences, and applications." So once the headset officially launches to the public, users should have access to a full app store of sorts where you'll be able to download and play the latest Rift creations.