Oculus Rift might not land in 2015 after all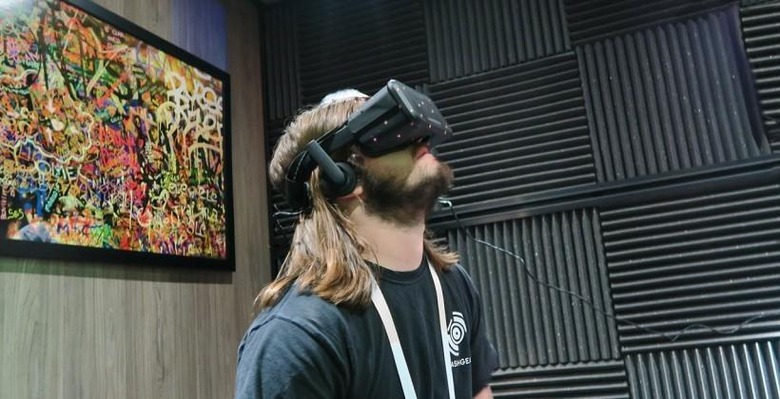 The music, film, and interactive festival that is South by South West, more popularly known by its SxSW acronym, is happening and, given the growing hype around virtual reality for the past few month, you'd expect Oculus would have some great announcement to make at Austin. If you were one of those who expected such, you might have walked away pretty disappointed. But more than just the admission of having nothing to announce at SxSW, it might be the implication that there might not be anything to announce in 2015 that has some fans worried.
It's hard to deny the pivotal role that Oculus and its Oculus Rift VR headset played in the renaissance of the virtual reality movement. The wildly successful Kickstarter inspired the imagination, creativity, and business thinking of today's many tech industries. We've seen a lot of other VR headsets, some of them quite ingenious like the Samsung Gear VR or Google Cardboard. We've seen advancements in VR input as well as imaging. Sadly, it seems that the only one not advancing is the Oculus Rift itself.
While commercial VR headsets have started to descend on the market, Oculus Rift remains a developer's plaything. Oculus founder Palmer Luckey, who made the "no announcement" announcement as SxSW, was once quoted to forecast that something horribly wrong would have happened if it didn't ship Oculus Rift by 2015. Luckey is saying that nothing horribly wrong has happened. In fact, things are going horribly right, like the unexpected and still strange Faccebook acquisition. By making a reference to this past statement, it seems that Luckey is implying that Oculus Rift will really not be shipping as a consumer version this year. Then again, it's still too early to tell.
That said, Oculus isn't being lazy about things either, and it will have products in the market this year, but not exactly just its own. The VR company partnered with Samsung late last year to reveal the Gear VR, which also revolves around Oculus' VR platform. So while it is still perfecting its hardware, its software and ideas will already get a dry run on Samsung's VR accessories. Hopefully it won't be too late for Oculus, because even though the VR market still has to prove itself to be lucrative, it is already quickly getting crowded.
VIA: Re/code