Oculus Rift and Touch get a $200 price drop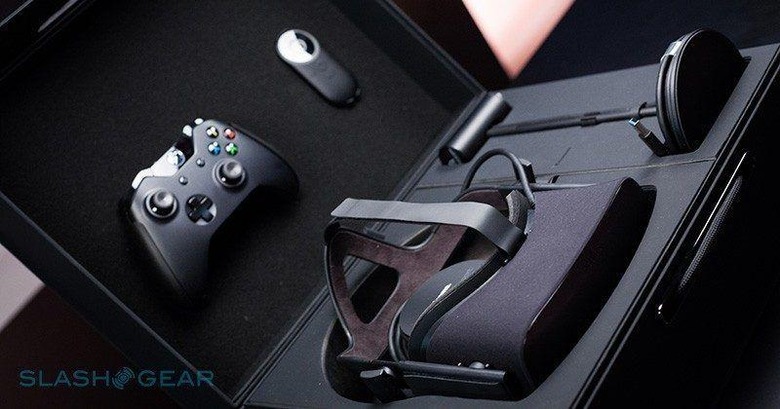 Eager to get your hands on a virtual reality headset but not quite ready to part with several hundred dollars? If so, Oculus has some good news: it has slashed the price of the Rift + Touch VR headset and controllers by $200, bringing the new total to $598 USD. If you aren't interested in the whole package, though, the items are also offered separately, with the Rift by itself costing $499 USD and the Touch being a separate $99 USD, while the Oculus Sensor is $59 USD by itself.
The Oculus Rift, of course, is a virtual reality system that includes a couple of Touch controllers and a growing library of content. The system now supports many high-end games, including one called "Robo Recall," which is included for free with the Touch controllers. Other games include "The Climb," "The Unspoken," "Ripcoil," and more.
Of course, you'll need a PC to power the headset, and it'll need to be powerful enough to handle everything. Oculus recommends users have at minimum an NVIDIA GTX 1060 or an AMD Radeon RX 480 graphics card, or an NVIDIA GTX 970 or an AMD Radeon R9 290 or greater. The computer should also sport at least an Intel i5-4590 or equivalent or greater processors, and at minimum should have 8GB of RAM.
You'll need a trio of USB 3.0 ports and one USB 2.0 port, HDMI 1.3 for video output, and you'll need to be running at least Windows 7 SP1 64-bit. The Oculus Rift + Touch at the new price can be acquired now from the device's website; it was previously $798 USD before the price drop.