Oculus Rift 1080p support lands for higher-res VR gaming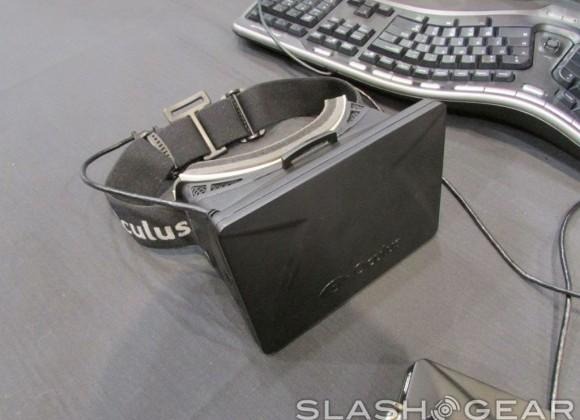 The Oculus Rift virtual reality headset has turned some heads since its initial debut, and now that it has been in the hands of developers for a few months now, the creators of Oculus Rift have received some incredible feedback. One of the biggest requests, however, was 1080p. And with the snap of a finger, the Oculus folks have built a new prototype with 1080p support.
The new display inside the Rift is quite a step up from the 1280x800 screen in the current developer units, and not only will you be able to play full 1080p HD games at 60 frames per second, but you can also watch 1080p movies if you feel so inclined to do so, which could provide a better viewing experience than on your living room television.
Oculus is calling this new 1080p tech in their headsets "HD VR," and they say it's definitely still in the prototype stages. They didn't mention any specifics as far as what display they're using, and they also noted that the parts they're using the prototype may not necessarily be the same parts we see when the Rift hits store shelves.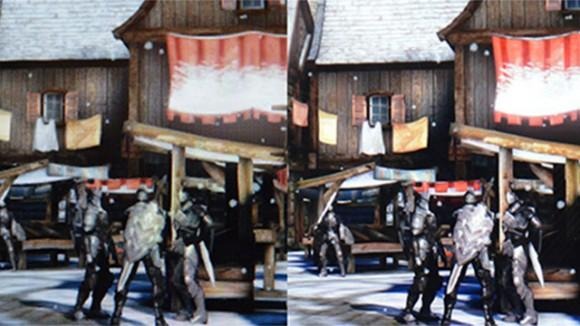 The company provides a side-by-side comparison of the 720p (left) vs. 1080p (right) with the game Epic Citadel running on Unreal Engine 3. There's definitely a clear difference, but it's not a huge jump from looking at just this one image. However, we're guessing it's a ton better in real life.
The team showed off the latest headset at E3 this past week, and they said they'll have 1080p prototypes "on hand at upcoming shows" as well, so it definitely won't be the last time that we hear about this new 1080p prototype.
VIA: Kotaku
SOURCE: Oculus