NZXT's Zero 2 is Full Tower Steel Chassis with Customizable Cooling System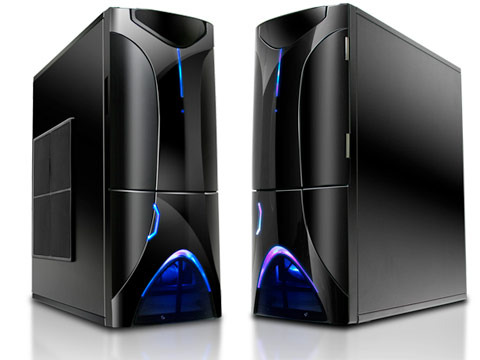 Any PC extremist would appreciate a great designed case with tool-less construction, good cooling capabilities while capable to operate in whisper quiet mode at load. NZXT has released the follow-up on highly appraised Zero series with such features. The new Zero 2 is a full tower PC case with extremely durable and sturdy chassis constructed from a 1mm steel. Like its presuccessor, the sequel features silent and massive cooling system that can be customized for up to total of 10 fans.
The NZXT Zero 2 measures 210.5 x 532 x 536mm and weighs 22.44 pounds. It features five 5.25" drive bays, two 3.5" drive bays and six HDD bays: a total of 13 bays with tool-less design for raid-fanatics. The unit ships with 3x 120mm fans and has room for optional 4x120mms and 3x80mm fans. The use of multiple oversize-fans allows the unit to circulate air flow at lower RPM; it reduces system noise yet increases air circulation. Accessible ports are made conveniently to integrate with motherboard such as top-mounted USB, audio and e-SATA ports.
Available now, NZXT Zero 2 has a retail price of $99.99. For more information on the NZXT Zero2, visit here.