NZXT Hades PC chassis breaks cover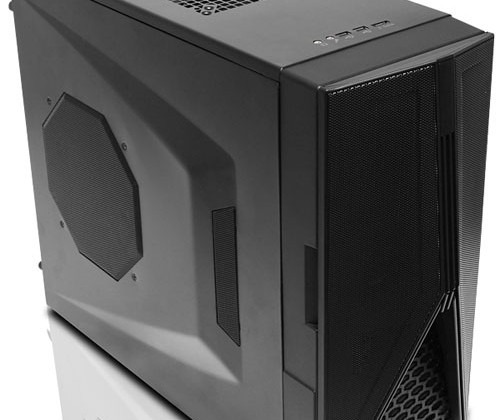 With the New Year here and all the new gear and CPUs expected at CES for the PC market out and ready to buy in many cases it may well be time for you to start building your new computer. If you will be buying a new chassis to go along with your build, NZXT has unveiled a cool looking new case called the Hades.
The Hades is a mid-tower chassis that has nine 5.25-inch bays or can be set up with five 5.25-inch bays and four 3.5-inch bays. The case is designed to support the latest video cards with 300mm clearance for ATI 5970 cards and other large devices.
The cooling system is robust with dual 200mm fans and a 140mm top fan along with a 120mm exhaust fan. All of the fans are included with the chassis except the 140mm top fan. The case also has a temperature monitor on the front panel and a punched mesh side panel. The case supports radiator mounting and is pre-drilled for water cooling tubes. Pricing is unknown at this time, but NZXT cases typically run around $100.