NVIDIA's RTX 20 Series is promising but unproven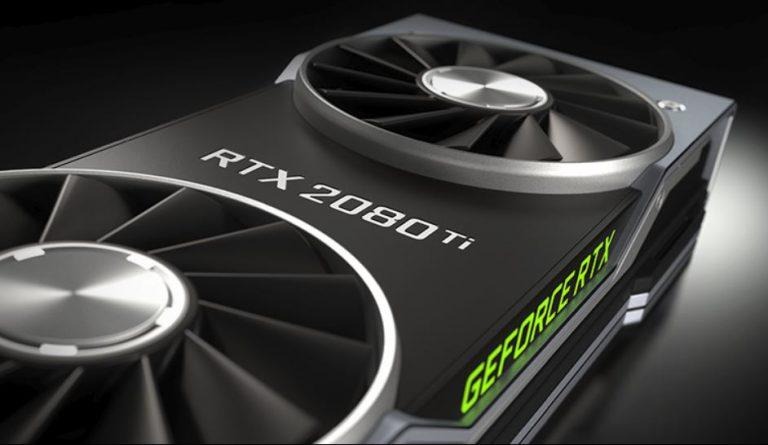 Yesterday, NVIDIA CEO Jensen Huang took the stage at Gamescom to talk about something he was clearly very hyped about. He introduced us all to the NVIDIA RTX 20 series, a range of new graphics cards that are capable of some very exciting things but have impressively hefty price tags to match. Much of Huang's presentation revolved around two compelling technologies: Ray tracing and, more briefly, deep learning super sampling.
Ray tracing, for those who are unacquainted with the phrase, is a technology that's all about light. More specifically, ray tracing helps lighting look more realistic by determining how that light interacts with objects in a computer-generated space, whether it creates a reflection, refraction, or a physically-accurate shadow.
Real-time ray tracing is something that requires a ton of computational power and thus has been out of reach of consumer-level hardware up until now. These new RTX 20 series cards, however, will enable real-time ray tracing in video games for the first time, and some of the demos NVIDIA shared yesterday are very impressive.
The fact that we have graphics cards that are capable of real-time ray tracing in video games is something that all gamers should be excited about, whether the PC you play on is modest or enthusiast-level. It isn't hyperbole to say that the RTX 20 series marks a new chapter for consumer GPUs. With that said, though, it's probably not a good idea to spend your hard-earned cash on one of these cards at such an early stage.
After NVIDIA's presentation yesterday, the company shared lists of games that are confirmed to support real-time ray tracing and DLSS at launch. Have a look at the list of titles that will support real-time ray tracing below:
Assetto Corsa Competizione

Atomic Heart

Battlefield V

Control

Enlisted

Justice

JX3

MechWarrior 5: Mercenaries

Metro Exodus

ProjectDH

Shadow of the Tomb Raider
And here's the list of games that will support deep learning super sampling, which NVIDIA describes as a technology "that applies deep learning and AI to rendering techniques, resulting in crisp, smooth edges on rendered objects in games":
Ark: Survival Evolved

Atomic Heart

Dauntless

Final Fantasy XV

Fractured Lands

Hitman 2

Islands of Nyne

Justice

JX3

Mechwarrior 5: Mercenaries

PlayerUnknown's Battlegrounds

Remnant: From the Ashes

Serious Sam 4: Planet Badass

Shadow of the Tomb Raider

The Forge Arena

We Happy Few
Notice anything about those two lists? They're both very short, and while I'm sure more studios will confirm support for these technologies as time goes on and these RTX cards have been available for a while, there definitely isn't a whole lot of support right now.
The RTX 2080 and RTX 2080 Ti are only a month out from release, too, so we probably shouldn't expect these lists to grow significantly by the time these cards are in the hands of consumers. As with all new technologies, it's going to take developers time to implement them, and there may not be a huge incentive to do that when there are only three cards on the market that support real-time ray tracing and DLSS.
If these cards were priced in line with the GTX 10 series, then they'd be easy buys. They aren't, though, with the RTX 2080 Ti Founders Edition coming in at a staggering $1200. Things don't get much better as we work our way down the line, with the standard RTX 2080 Founders Edition priced at $800 – $100 more than the 1080 Ti, which is still an incredibly capable graphics card. Even the RTX 2070, which for now is at the low-end of the 20 series, bottoms out at $500 for a non-Founders Edition card. That's a lot of money when you consider the mid and low-end cards in the 10 series.
Don't get me wrong – I'm not saying that things like real-time ray tracing and DLSS aren't worth paying more for. The problem is that we've only seen demos that have been curated by NVIDIA, and we should wait until we've seen actual in-game performance before we judge the merits of these cards and whether or not their high prices are worth it.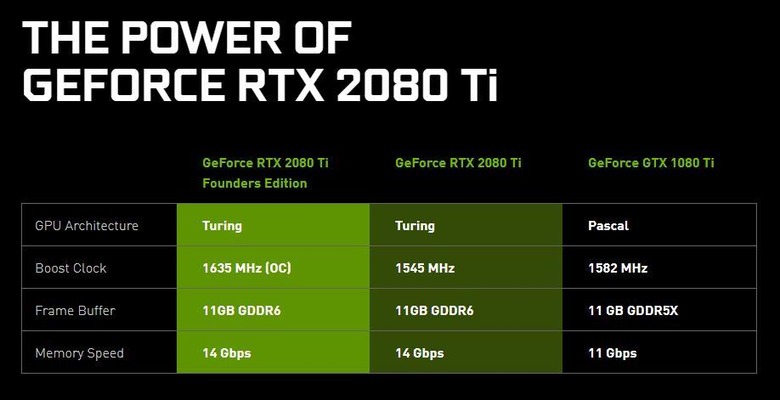 I understand that some people need to be on the cutting edge of technology and will buy first-generation hardware regardless of price. The rest of us, however, should probably wait until we're into 2019 to see what NVIDIA does with second-gen RTX cards or what AMD's answer to these GPUs will be. Prices will almost certainly come down in the second generation, if not due to manufacturing efficiency then because of increased competition for NVIDIA.
The advances Huang talked about on stage yesterday are truly exciting, and this first wave of RTX cards could very well lead to great things for consumer GPUs. For now, though, there are still too many questions to commit to buying one of these cards after one (admittedly well done) press conference.