NVIDIA's new gaming device may bridge PC, mobile gaming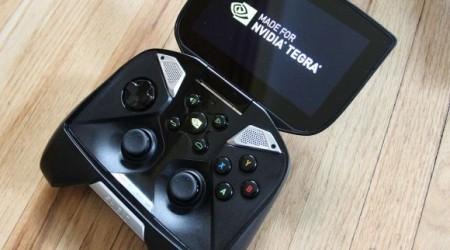 After making a strong showing with their SHIELD gaming platform and Tegra K1 chipset, NVIDIA may be at it again. A new report form the BBC says the company is poised to release a new Android gaming console — with a twist. After their popular move to bring Portal — a popular PC and console game — to the SHIELD, it seems they're taking the PC angle a step further this time around.
The BBC is reporting that in addition to running games natively, the new handheld from NVIDIA will let players link to a graphics card in their PC to run higher-end games. Computers running a GeForce card from NVIDIA may allow a new NVIDIA handheld to utilize the prowess hidden inside to run more intensive PC games.
As the gaming realm intensifies, so will NVIDIA. Their K1 SoC was featured prominently at Google I/O this year, touted for its prowess in gaming. This positions NVIDIA as a Valve competitor, too, as the new device can be hooked up to the TV via HDMI.
This "device" wasn't given a name or form factor, though. It could be a set-top box that acts as a conduit for PC-to-TV gaming, using NVIDIA's SHIELD platform as a base software layer. The BBC did note there would be a "budget-priced" standalone controller, though.
NVIDIA won't comment on the device much, other than to say they've got something "awesome" coming soon. Given NVIDIA's history in the mobile gaming arena, we don't doubt that one bit.
Source: BBC