Nvidia's GeForce Experience app brings gameplay sharing to PC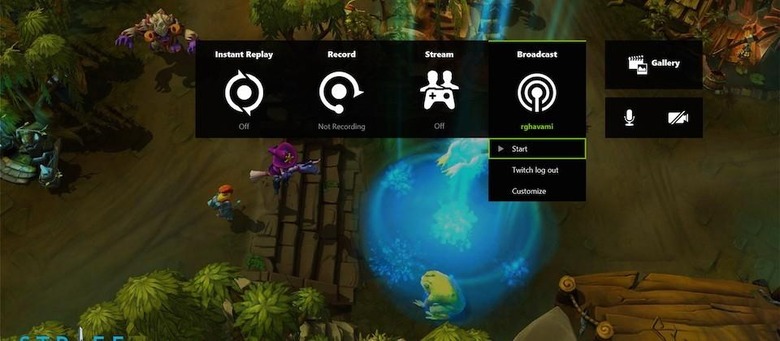 When the PlayStation 4 debuted, one of the coolest features about the new hardware was the "Share" feature, which let players stream their gameplay live to another PS4 owner, and even let them take over the controls. Well, Nvidia is bringing that same functionality to PC games with an update to its GeForce Experience app. The software is being updated next month with beta access to the new GameStream Co-op feature, along with a few other tools for recording and broadcasting gameplay footage.
Everything is accessed via an in-game overlay menu. GameStream Co-op uses the internet and GeForce GTX-powered PCs to give players a low-latency stream that allows spectating, taking over with mirrored controls, and even co-op play for games with multi-controller support.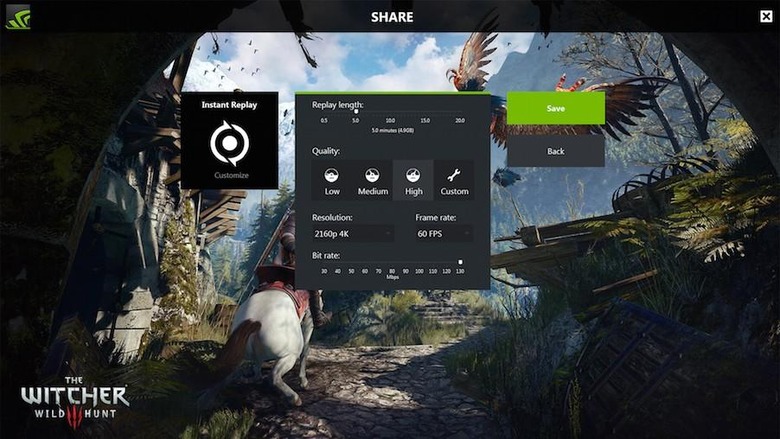 DirectX 9 games and newer will support GameStream Co-Op, and examples of specific co-op games include Trine 3, Gauntlet, FIFA 15, NBA 2K15, and Mortal Kombat Komplete. Regardless of the type of gameplay sharing, GameStream Co-Op has built-in voice chat that be turned on or off from the overlay menu.
Other features easily accessible from the menu are options DVR-like gameplay recording, with customization for recording length and quality, and automatic YouTube uploading. There's also settings for live broadcasting to Twitch, with support for adding voice chat and video.
The GeForce Experience page details system requirements for game sharing, as well as offers a sign-up for the beta.
SOURCE Nvidia