NVIDIA teases dual-GPU GeForce GTX 690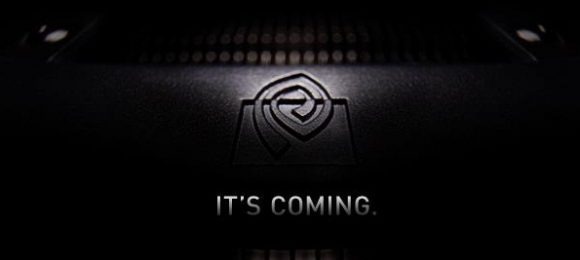 NVIDIA has posted a cryptic image on its Facebook page recently to tease what is likely the upcoming GeForce GTX 690 dual-chip GPU. The dark image doesn't reveal much except the company's logo on what appears to be a graphics card and the words "It's coming." However, traces of what resemble two sets of heatsinks suggest that it is definitely a high-end model.
The graphics processor giant recently outed the GTX 680 as its latest flagship model sporting its new 28nm Kepler GPU architecture. It supposedly has twice the graphics performance than previous GPUs, while keeping power consumption the same if not lower. Multiple glowing reviews of the GPU support the claims, some even saying that it may be the fastest single-GPU graphics card to date.
Speculation suggests that the NVIDIA teaser may be referring to the GTX 690, which is expected to be a dual-chip GPU built on the latest 28nm Kepler architecture. However, it's also been noted that NVIDIA did just come out with the GTX 680 last month and is still working on its availability, while its latest mid-range cards have yet to be released.
[via CNET]