NVIDIA SHIELD Android TV is getting a slight but overdue refresh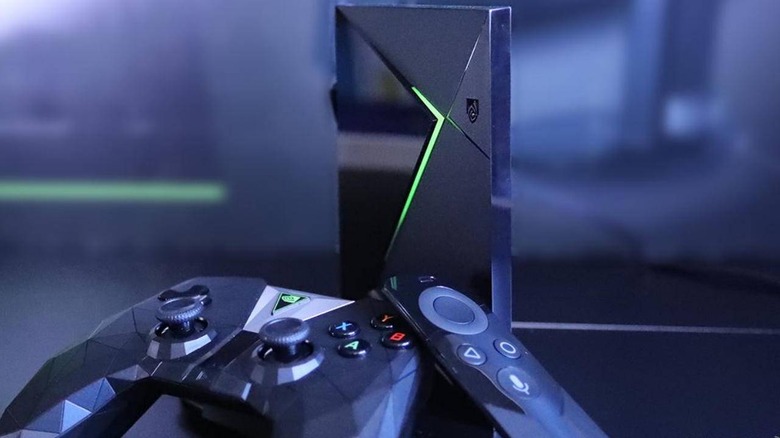 When you hear "Android TV", you might think smart TVs first and foremost or at least smart set-top boxes. The platform's real hero device, however, is actually a years old gaming console. Despite its age, the NVIDIA SHIELD continues to make wonders in the market. However, it seems that NVIDIA itself has decided it's time for an update but don't get your hopes too high for a generational jump to an NVIDIA SHIELD 2.
The SHIELD was an outlier in the Android world and took after gaming consoles like the PlayStation or Xbox more than Android phones, tablets or even smartwatches. Now practically four years old, the system received a minor refresh in 2017, keeping the same innards with a slightly slimmer profile and different ports. The console and smart TV box in one owed its longevity and fame to NVIDIA's religious software updates, including major Android ones up to 8.0 Oreo.
According to Android TV rumors, a new NVIDIA SHIELD was spotted in the Google Play Console. It bears the codename "mdarcy" and is noted to still be running on a Tegra X1. It'll also be running Android 9.0 Pie out of the box.
Well well well I see a new @NVIDIASHIELD TV with #AndroidTV 9 in the Play Console !!

Code name is 'mdarcy', can't really tell if they tweaked the Tegra X1. pic.twitter.com/lvbXaETAhR

— Android TV Guide (@AndroidTV_Rumor) June 15, 2019
That might disappoint some but the old chip hasn't run its course just yet. It is, after all, the same chip that powers the Nintendo Switch and other rumors suggest a modified version of the ARM processor. It may be clocked higher or lower and have a few security hardware fixes that the old chip didn't have.
If NVIDIA keeps up with its laudable practice, this new SHIELD could last for at least two to three years. At least until NVIDIA comes up with a new ARM chip for gaming devices. Or until it decides to drop Android TV altogether.