NVIDIA PhysX Technology Used In Shattered Horizon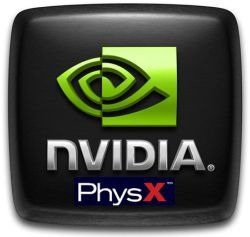 NVIDIA has announced that Futuremark games will be using NVIDIA PhysX technology for its new first-person shooter, Shattered Horizon. The game is a first-person shooter that simulates a zero-gravity environment.
Jukka Makinen, Head of Futuremark Games Studio said "Shattered Horizon has a real space setting that offers gameplay, tactics, and freedom of movement that cannot be found in any other shooter...PhysX is essential in helping our game designers create a realistic and fun zero-gravity combat experience"
NVIDIA PhysX technology allows game makers to add an extra layer of reality to their games. The technology works on PC games as well as games for the Nintendo Wii, Playstation 3, and Xbox 360. The technology enables computers to "handle 10-20 times more visual complexity than what's possible on today's traditional PC platforms."
[via IGN]