nVidia drops 8800M in GTS and GTX versions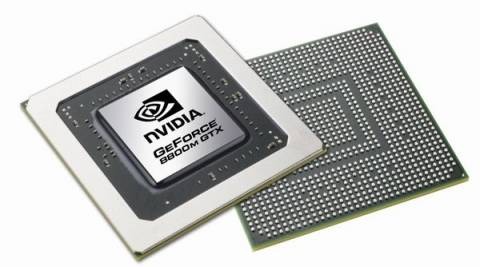 That means you can start expecting to see the new mobile graphics chips in your favorite high end laptop manufacturers product lines. They both work with DX9 and DX10 and include PowerMizer tech to keep power usage down when you aren't gaming or watching HD content.
I had the pleasure of toying around with the Alienware laptop we got in the other day, and I must admit, I am impressed with how far mobile graphics has come. I mean, my last laptop had 64MB of shared graphics memory on a Radeon 9600 chipset, needless to say these chips, and those in the Alienware are a significant improvement.
The mobile GTX features 96 stream processors, a core clock of 500MHz, a shader clock of 1250MHz, and a memory clock of 800MHz, it'll support up to 512MB of video memory and has a 256-bit memory interface. The GTS dials that down a decent amount, but is still good for gaming, depending on how hardcore you are.
Nvidia Gearing up With More Powerful Mobile GPUs [via uberreview]