NVIDIA Brings 10 New RTX Studio Laptops To SIGGRAPH 2019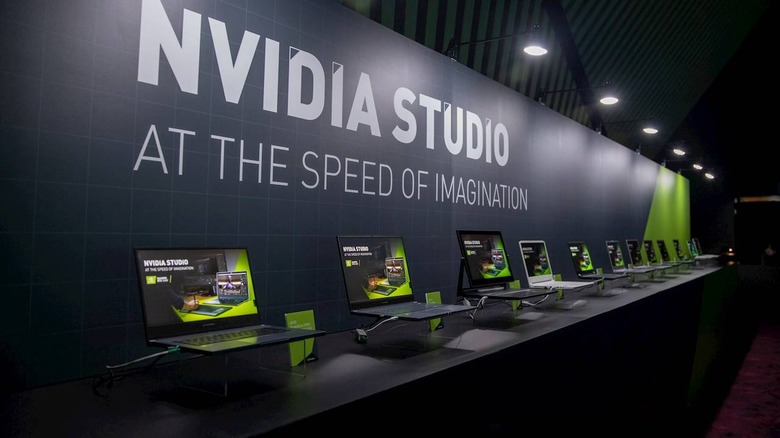 Back at Computex 2019, NVIDIA announced the RTX Studio program. The basic premise was to team up with OEMs to release a series of Studio-branded laptops aimed squarely at creators and artists who could leverage the capabilities of an RTX graphics card. Fast forward to today, as SIGGRAPH 2019 is getting underway, and NVIDIA is announcing a 10 new RTX Studio laptops, bringing the grand total of available models up to 27.
So, in a relatively short period of time, NVIDIA's OEM partners have managed to push a decent number of RTX Studio laptops out the door. Though NVIDIA hasn't really detailed some of these 10 new laptops in very much depth, we do know that they come from a handful of manufacturers, including Dell, Lenovo, BOXX, and HP.
Dell Precision 7540 and 7740
First up are the Dell Precision 7540 and 7740 mobile workstations, as they're officially called. NVIDIA makes that distinction between mere RTX Studio laptop and mobile workstation apparently because these Precision machines aren't limited to just the RTX 20-series GPUs. Instead, they can go all the way up to the Quadro RTX 5000 – the top-of-the-line RTX GPU that was also revealed at Computex 2019.
Both of these Precision laptops are available today, with listings for the 7540 and 7740 live now on Dell's website. The main difference between the two laptops is screen size, with the 7540 offering a 15.6-inch 1080p IPS display, and the 7740 clocking in at 17.3 inches.
Since this is Dell we're talking about, both machines have plenty of customization options, though by default, they'll ship with Intel Core i5-9400H processors and Intel's HD integrated graphics – meaning if you want one of those RTX Quadro GPUs, you're looking at shelling out quite a bit more.
Lenovo Legion Y740 Studio Edition
If you don't need something as powerful as those Quadro RTX cards Dell's Precision laptops use, then something like the Lenovo Legion Y740 is probably more your speed. Legion is, of course, Lenovo's gaming brand, and the Y740 already exists as a gaming laptop. For this RTX Studio release, the two Y740 models – 15-inch and 17-inch – are being outfitted with RTX 20-series GPUs.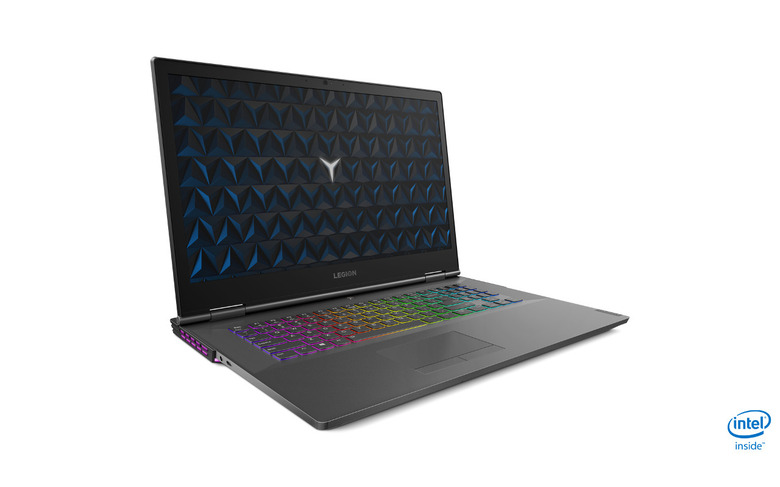 Your GPU options for the Y740 Studio Edition top out at the RTX 2080, so if you need a laptop to do things like 3D rendering along with some mobile gaming, these might be a good choice. Though the gaming-focused Legion Y740 is already available on Lenovo's site, these Studio-branded models won't launch until later on this fall.
Lenovo ThinkPad P53 and P73
It probably shouldn't come as a surprise that Lenovo wouldn't leave its RTX Studio lineup at 20-series GPUs, especially not when the ThinkPad is the definition "mobile workstation" for a lot of people. Enter the ThinkPad P53 and P73 – two new laptops from Lenovo that can support up to a Quadro RTX 5000.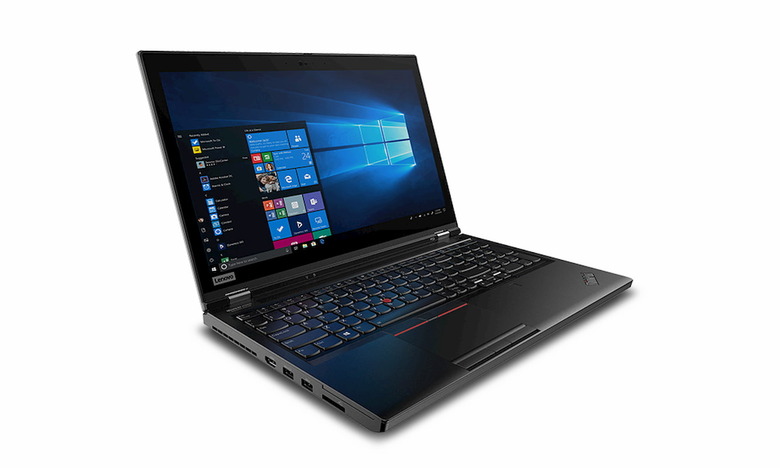 At the time of this writing, both laptops are live on Lenovo's website with a "coming soon" label, and there are few different customization options for each. For instance, in the P53, CPU options go up to the Core i9-9880H or the Intel Xeon E-2276M, while the P57's CPU options vary slightly with up to a 9850H or an E-2176M. Both laptops can also be purchased with a 1080p display or a 4K one. NVIDIA says that the P53 is launching today, with the P73 slated to release in August.
BOXX GoBOXX SLM 15 and 17
Another option if you're looking for a Quadro RTX is BOXX's pair of GoBOXX SLM machines. Unlike the new ThinkPad or Precision workstations, these ones don't quite go all out. In the SLM 15, for instance, the most powerful GPU you can get is the Quadro RTX 3000, while the SLM 17 gives you the choice of either the 3000 or the 4000.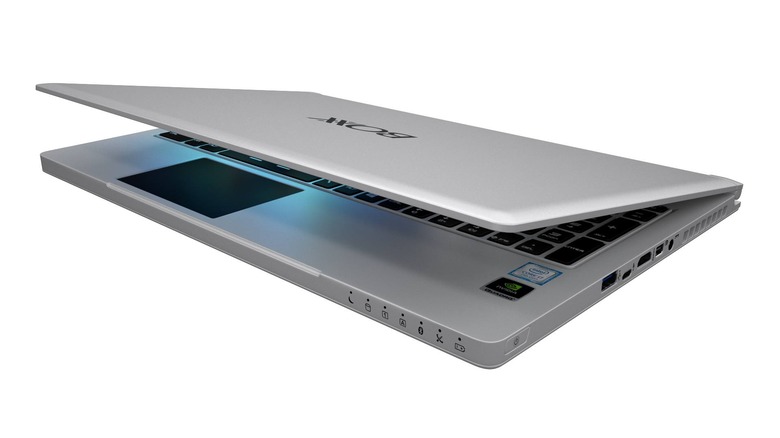 Still, if you don't need something as serious as the Quadro 5000, these may not be a bad pick up. More detailed specifications weren't available at the time of this writing, nor was a solid release date, so we'll keep an eye out for those.
HP ZBook 15 and 17
Finally, we come to the RTX Studio offerings from HP. Like its competitors, the new ZBooks HP is offering come in 15-inch and 17-inch varieties. And, like competing laptops, you'll also have the option of going all the way to the Quadro 5000.
As with the laptops from BOXX, more specifications weren't available at the time of this writing. NVIDIA did note, however, that only the 17-inch ZBook has the option of a Quadro RTX 5000, leaving us to wonder what the 15-inch model maxes out at.
Wrap-Up
In addition to these new Studio laptops, NVIDIA also announced the launch of a new RTX Studio driver, which adds support for a number of new apps that are adopting RTX ray tracing at SIGGRAPH. These apps include Blender Cycles, Substance Painter, Autodesk Flame, and Daz3D, with the driver itself adding support for 30-bit color in OpenGL apps. All in all, it seems that NVIDIA's RTX Studio program is expanding fairly rapidly, so it probably won't be long before we hear of new laptops and OEMs joining in.