Nuro self-driving vehicle aims to transform local commerce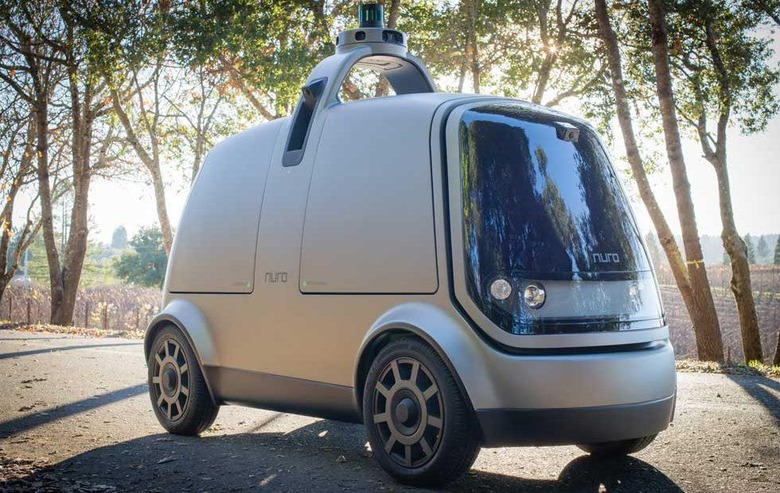 Nuro has announced that it has officially launched its self-driving vehicle, but specifications on the ride are scant. All we really have to go on are a couple images that the company has offered up. The stated goal for Nuro is to "transform local commerce."
The company says that its teams have worked over the last 18 months to make the self-driving car a reality. The vehicle is designed to run errands for you and to move goods between and among businesses, neighborhoods, and homes. What we know of the vehicle is that it is about the width of a normal passenger car.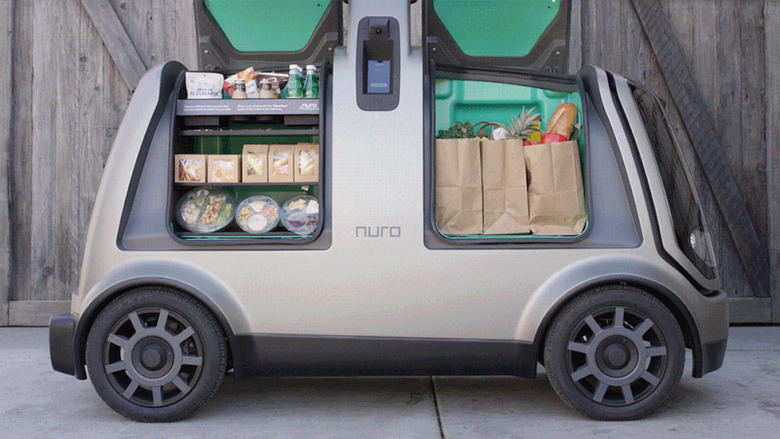 The construction uses ultra-light materials and it is designed to operate in neighborhoods. Nuro says that the design elements make it one of the safest vehicles on the road. Nuro notes that it plans to forge partnerships with big and small businesses and to look for new and cost-effective ways to transport goods.
The company has also announced that it has raised $92 million in Series A funding in two rounds. The financing was led by Banyan Capital and Greylock Partners. There are still mysteries to the service.
We have no idea if the autonomous car is battery powered uses traditional combustion engine. We hope to learn more about the vehicle in the coming weeks.
SOURCE: Nuro