nubia Red Magic gaming phone kicks off, US buyers have to wait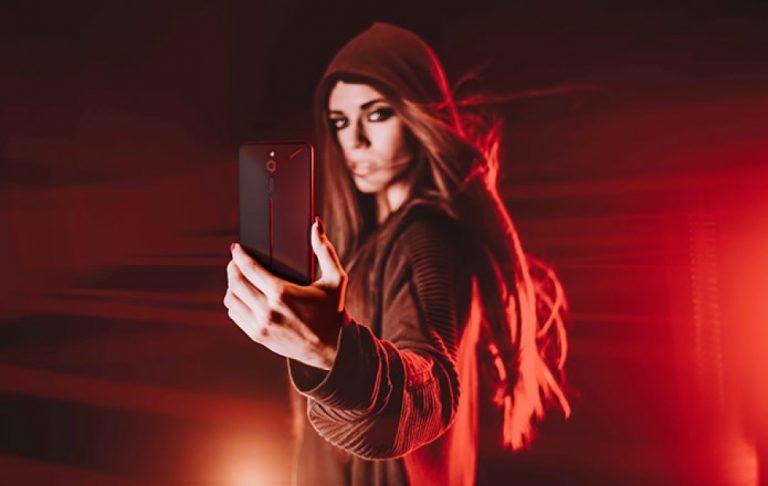 Red Magic, the gaming arm of ZTE sub-brand nubia, has finally and fully taken the covers off the Red Magic gaming phone. Rather than jumping into retail immediately, however, it is stopping by Indiegogo first both to test market interest as well as offer discounts for early birds and true believers. It is now also spilling some of the beans on what may make the Red Magic phone a true gaming phone and not just one that looks like a miniature ASUS ROG or HP OMEN gaming PC.
We already made a comparison of the three most recent gaming smartphones and while the verdict still stands, Red Magic does boost its gaming street cred a bit with its "three-layer" cooling solution. Every gamer knows that thermal throttling is one of vilest enemies of gaming, and that's truer on small, confined, and potentially explosive smartphones.
Red Magic's solution is three-fold. One is additional layers of graphite for improved heat dissipation away from the processor. The smartphone's convex back also helps by providing more surface area to spread the heat away. Finally, there are three cooling "ports" near the top that are almost begging for water ingress. Red Magic claims that all three allow the device to be 10 degrees cooler than an iPhone X but doesn't mention how much cooler than a Galaxy S9.
Aside from the RGB LED lights, the Red Magic phone also has a dedicated GameBoost Mode that can be toggled with the push of a button. That mode promises more stable framerate, faster app loading, and learns from your usage, whatever that last part means. It also silences notifications so you don't break your gaming immersion.

Despite having the financial resources to actually just make and sell this phone, nubia's Red Magic is hitting crowdfunding first. Indiegogo backers can get the Red Magic phone for $399, a 23-24% off the expected retail price of around $519 to $529. There are, however, two catches to this deal. First, the Red Magic phone that will ship in May will have the China-specific Red Magic OS installed and no Google Play Services. Those who want vanilla Android with Google apps will have to wait in July.
The biggest caveat, however, is that Red Magic won't be shipping to the US yet because the team is supposedly still working "to perfect" the phone for the market. US buyers can, instead, go for a $9 Exclusive Voucher that will entitle them to a $50 discount when it does go for sale in the US. Meaning they will be paying $479 for a gaming phone they could have backed for $399. Red Magic will ship to Europe and the UK, Malaysia, Philippines, Hong Kong, Macau, Taiwan, Singapore, Japan, South Korea, Australia, UAE, Israel, Norway, Vietnam, India, Russia, Brazil, and Switzerland.
VIA: Indiegogo