Nubia Red Magic 3 Gaming Phone Is Coming To The US This Month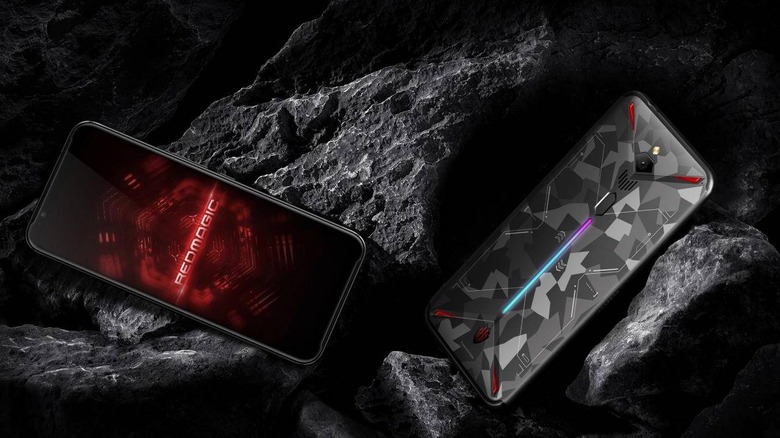 If you've had your fill of the Samsungs and Huaweis and Googles and even the OnePluses of the market and want something different, then you might want to wait a few more weeks before deciding on your next flagship smartphone. Red Magic, a sub-brand of nubia which is, in turn, was formerly a ZTE subsidiary, has just recently announced its latest attempt at cornering the niche gaming smartphone market. And rather than just keeping that phone in China, the Red Magic 3 will be spreading to markets worldwide. And, yes, that includes the US and Canada.
Every high-end phone can, of course, be used for gaming but gaming smartphones try to appeal to a very specific kind of gamer. The ones for whom specs, while definitely important, just aren't enough. They want all the bells and whistles, including topnotch cooling, extra controls, and, of course, RGB LED lights.
Those come via what is billed as the "industry's first" liquid cooling with internal turbo fan. Yes, it supposedly has a fan inside, just like a gaming PC. That would make for a rather interesting teardown. It also has capacitive shoulder triggers that can be mapped to specific functions and an aesthetic that resembles the Red Magic Mars that recently came to the US as well.
The Red Magic 3 isn't all looks, though. It packs a Snapdragon 855 with up to 12 GB of RAM and 256 GB of storage. "Up to" as there will be various configurations available. A 6.65-inch FHD+ HDR AMOLED screen sits on top, flanked by two front-facing stereo speakers with DTS:X tech. A 5,000 mAh battery powers it all.
Nubia reveals that the Red Magic 3 will go on sale globally starting May 27 and, based on images, will be available in red and black colors. What it doesn't yet mention is how much it will cost, but the equivalent Chinese prices for it run from $430 to $640 but the information will be available on the Red Magic online store shortly before launch.