NTT DoCoMo tips new SH-06D smartphone and Medius Tab N-06D tablet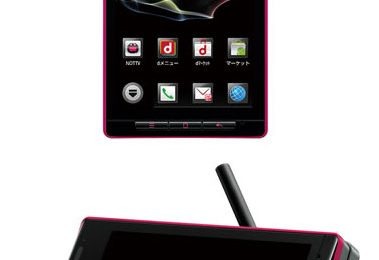 has a pair of new Android compatible mobile devices that include a new smart phone called the Aquos Phone SH-06D and a tablet called the Medias Tab N-06D. These devices are the first in Japan to be compatible with V-High multimedia broadcasting service. Both devices will be offered in Japan only, with the smartphone launching in March and the tablet launching in April.
Both the smartphone and the tablet will be able to access mmbi Inc NOTTV mobile broadcasting content that will launch on April 1. The smartphone is waterproof and has a 4.5-inch high-definition 3-D display that needs no glasses. The smartphone runs 1.2 GHz dual core CPU and comes with a tabletop dock that has an integrated antenna for viewing multimedia broadcasts. The dock will charge the smartphone while it accesses the broadcast channels. The smartphone can also access one-seg mobile TV and works with DoCoMo's mobile wallet service.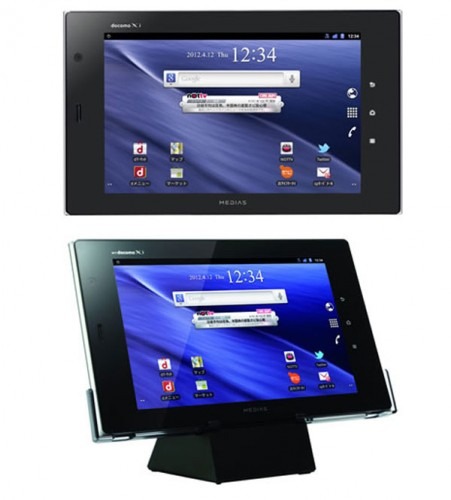 The tablet is being called the world's thinnest at 9.9 mm thick, the caveat of that world's thinnest title being among waterproof tablets. The tablet also works with DoCoMo's LTE service and has a 7-inch WXGA high-definition screen. The tablet weighs 350g, has 1.2 GHz dual core processor, and has integrated audio with speakers that promise high-quality sound. The tablet is also compatible with DoCoMo's wallet service. Pricing is unknown at this time.