NTT DoCoMo smart clothing monitors heart rate of wearer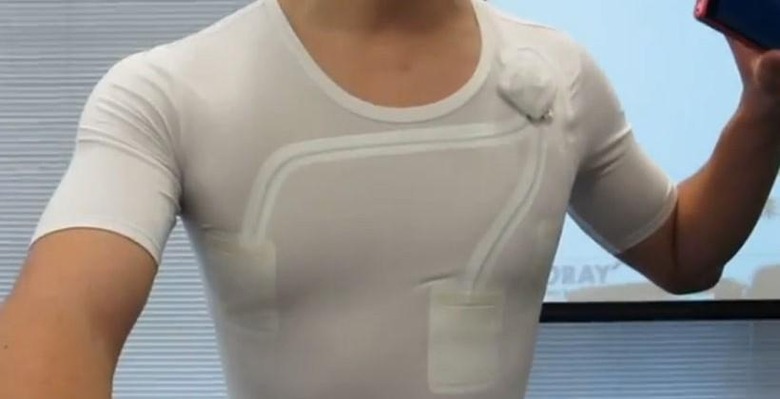 NTT DoCoMo is one of the largest wireless carriers in Japan. The company has announced that it has teamed up with a clothing maker named Toray to develop a new type of smart clothing. The material the clothing is made from uses nanofibers that are able to monitor the wearer.
The fabric is called Hitoe, which means one layer in Japanese. The nanofibers are coated in a transmissible layer of material. The material itself can't link with a smartphone. NTT's part of the deal is in that smartphone connection.
NTT DoCoMo uses the transmissible nanofibers to connect to some of the health apps that are available on smartphones the company offers. The clothing acts as electrodes for measuring heart rate. It can also offer metrics and other details like those that you would see on an EKG. The electrodes are built into the surprisingly thin clothing and have an attached transmitter that shoots the signals to the phone.
It appears that everything is thin enough to wear under another shirt if wanted. The project is to be aimed at sportswear for runners and athletes. The company is also making other items like sleepwear, casual wear, and a hat. The sensors are able to survive washing in a machine too.
SOURCE: Japan Daily Press