Now there's an Uber service for bike riders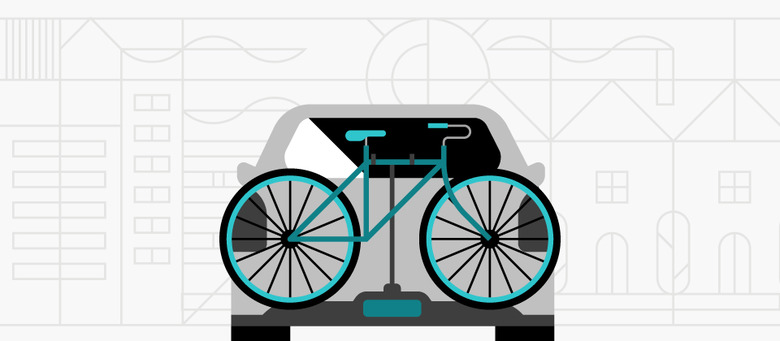 Cycling has become more and more common as way to get around cities and urban environments. It's easy to understand the growing popularity; riding a bike is cheaper and healthier than owning a car, and many cities are now creating dedicated lanes and paths for cyclists. But there are obviously still times when people need a car, which explains the rapid growth of Uber in similar urban environments. So, in order to be more useful to cyclists, Uber has announced a new service dubbed UberBike.
And before you ask, no, it's not a service that hails someone with a two-seater bike to come pick you up and pedal to your destination. Instead it specifically requests a car with a bike rack installed, so users can attach their bicycle and get a lift somewhere.
The company says that it imagines UberBike being most useful in situations where cyclists can't or don't want to bike home, or in the event their bicycle is damaged or breaks down. The only downside at this point is that the service is being launched in Amsterdam.
Rolling out UberBike in Amsterdam makes sense, as the city is one of the biggest cycling hubs in the world. There are an estimated 800,000 bikes in the city, outnumbering cars by a little over three-to-one, plus 63% of the population uses their bike daily. Hopefully Uber will bring the bike service to some of the larger US cities in the near future.
SOURCE Uber