Novitec Massaged Tesla Model S is as stylish as it is green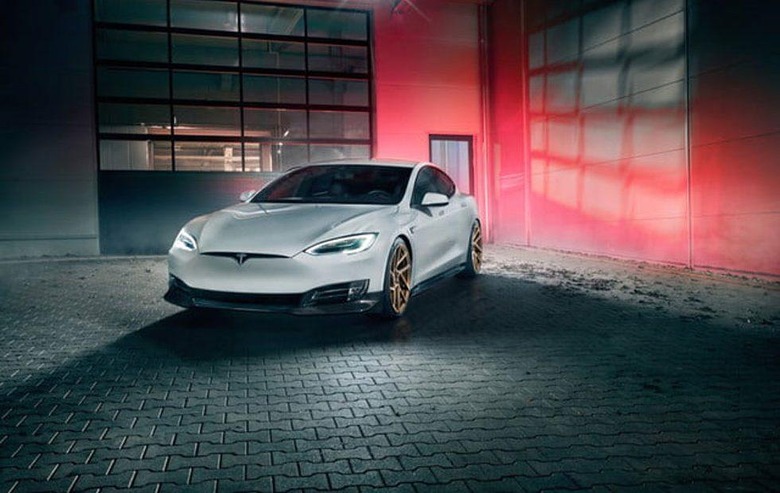 Novitec has turned its hand to creating a modified Tesla Model S EV. The company normally turns its hands to making fast cars like Lamborghini and Maserati models even faster, but with the Tesla, there are no performance upgrades. All the updating to the Model S is visual.
Novitec did a very good job of tastefully modifying the already attractive Model S. The car rides on 21-inch gold wheels with a matte finish that looks very good on the white car. The vehicle also gets front and rear lip spoilers, new rocker panels, and a rear diffuser.
The tuner says that the modifications do improve aerodynamics and that the front spoiler will reduce axle lift at high speeds. This helps the car to be more stable. This Model S has no performance modifications.
Novitec does offer a big carbon ceramic brake option to replace the stock Tesla parts. Those big brakes are less prone to fade and have better stopping power. Novitec also claims that they reduce unsprung weight as well.
There are two suspension packages offered for the car. If the 2016 and up Model S donor car lacks air suspension there is a coilover setup lowering the car by 1.5-inches and offering three settings. Model S cars with air suspension can use a special Novitec lowering module that lowers ride height by 0.9-inches. Pricing is unannounced.
SOURCE: DigitalTrends