Novatel MiFi creates WiFi hotspot wherever you go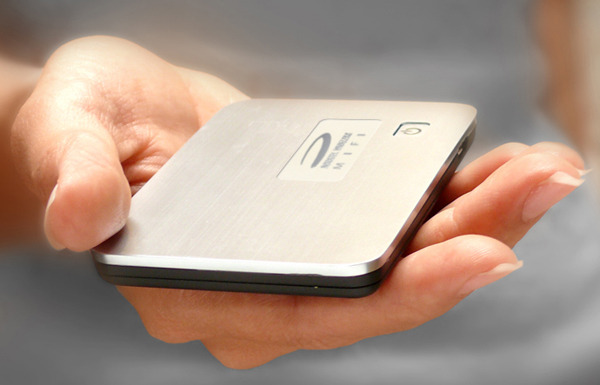 Novatel has announced the MiFi Intelligent Mobile Hotspot, which is seemingly aimed at showing us just how beautiful connecting to the Internet can be. The MiFi creates your very own ecosystem of broadband connectivity wherever you are. We have waited for so long for a portable device that shares 3G broadband access with multiple users on the go.
The MiFi product line will offer enterprises, SMB and SOHO users a unique solution to secure, control and manage wireless connections. MiFi configurations support auto VPN, automatic syncing of email and optional remote management capabilities for the enterprise IT manager. We are expected to see the MiFi mobile hotspot in several Novatel Wireless' global tier-one operator customers and retail channels during the first half of 2009.