Notch Pie app adds a battery indicator to waterdrop cutouts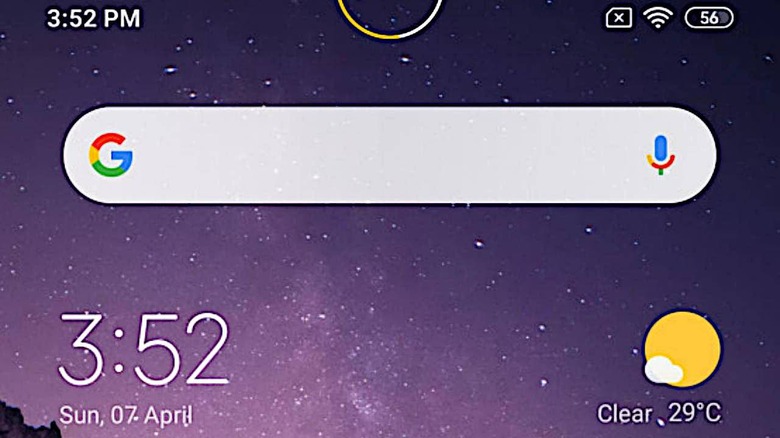 One of the things that irk some users the most about notches is that they are pretty much dead space that eats into the screen. Not that there would be much screen space around it otherwise. Somewhat ironically, Samsung's punch hole displays have sparked some creative ways to use that space, one of which is a battery indicator. A new Notch Pie app tries to do the same for phones with waterdrop notches but it takes a bit of work to get it right.
Perhaps "a bit" is an understatement. It actually takes a lot of work to perfectly position the indicator under the notch. You can thank the variety of notch shapes and sizes for that.
Even if you can drag and drop the circle during initial setup, which you can't do, you'd have to still tap on the direction buttons to make sure the indicator is exactly where it's supposed to be. Sadly, it seems it's not possible to simply just tap and hold to move the circle. You'd have to tap on the buttons repeatedly to get it right.
You also have to do the same for the overlay that will actually indicate the remaining charge of the battery. It's pretty much all manual at this point, including adjusting the thickness of overlay.
If you do manage to get it, you'll have a pretty circle around that notch denoting your battery levels. That is presuming you didn't opt to mask the entire notch anyway. The app will supposedly work with any phone with a notch and maybe some that don't. Notch Pie is currently available via XDA's own app repository though it at least doesn't require root to use.