Not Just Another Best Buy, Microsoft's Stores Are Long Overdue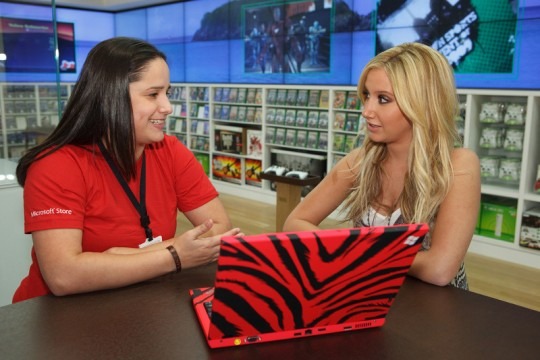 Some people go to the park or Starbucks to people watch, I prefer an outing to Best Buy. I love checking out all the newest gadgets and tech under one roof (more than I should even let on), but I often get distracted by watching people who seem totally confused about which PC to buy. More often than not, I see them peruse the notebooks and desktops on display and struggle to figure out the difference between, let's say, a netbook and a full-size notebook. And when they approach a Blue Shirt, the answers I have heard can be quite comical. No kidding, it's the size of the netbook that makes it different!?
I'd argue that Best Buy is one of the worst places to buy a PC, but this isn't an expose on Best Buy's service or a piece to give myself props for knowing a bit about new computers. A new PC store is in town – one that may fill the void in providing real service and product knowledge for all those weary, non-online shopping computer seekers.
Coinciding with the mega Windows 7 launch last week, Microsoft opened its new retail store in Phoenix. It is the first of many that will be opening nationwide and, frankly, it is a concept that is long overdue. The store is jam packed with Microsoft's latest consumer technology feats, including large Surface tables, walls of mega-LCD screens and Zune HDs, but the retailer provides something more valuable than just eye candy.
1. Answers. Each of the stores will be home to a Microsoft Answer Desk. Sure, it sounds like a total rip of Apple's Genius Bar, but making a list of the things Microsoft is pulling from Apple is a book unto itself. Not only will customers be able to approach the Answers Desk for, lack of a better word, answers but they can also ask for advice in selecting the best PC to meet their specific needs. And if your aunt and uncle require some more attention after the purchase, they can even sign up for a class at the store to learn more. Yep, just like Apple's Workshops.
Did I mention that the store will take care of repairs too? Unlike Apple and Sony who manufacture the hardware they sell in their stores, Microsoft works with its partners to bring PCs to market (Microsoft Stores will carry PCs made by HP, Dell, Toshiba, Lenovo, etc.). But apparently that doesn't mean they don't know the ins and outs of why a product may malfunction. I've been told that the Microsoft-certified technicians will not only be well educated on all aspects of the hardware sold in the store but will also be capable of repairing products (regardless of where it was purchased) on site.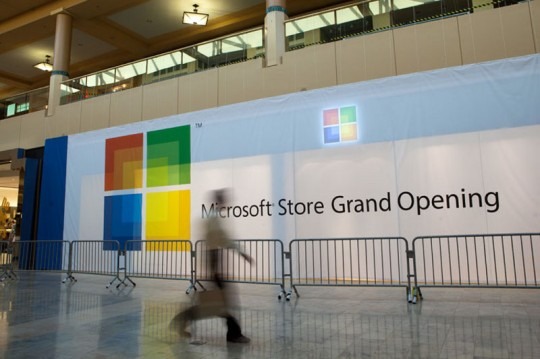 2. Understanding of the Microsoft ecosystem. Sometimes I even forget that Microsoft makes a lot more than computer software, including some pretty popular consumer electronics devices like that Zune and Xbox. One of the most interesting parts of Windows 7, though not so obvious, is the fairly seamless support for peripherals in Device Stage. With demos of Xbox streaming and Zune and Windows phone syncing, the retail store aims to aid end users in understanding how all that technology can work together. Hell will have to freeze over before a Palm Pre, Apple iPod or any of the Google Android phones are demoed with a PC in the store, but it is a start to simplifying and explaining processes for users.
3. Oh, and crapware free PCs. Windows PCs at the retail stores have been purged of crapware, or the third party applications that are typically preinstalled by manufacturers. Can I get a Hallelujah!? Regardless of the brand, the so called Signature PCs that are sold from Microsoft won't include any unnecessary third-party software that clogs up the system tray and clutters the desktop. Again, what is achieved is a simpler and less confusing initial setup for the PC user and less perplexed faces when it takes two minutes to boot the computer.
It is a no-brainer to compare certain aspects of the store to what Apple provides in its retail locations. Many of the first Phoenix Microsoft store goers claim the general atmosphere feels the same as Apple's as well. And who cares? I'm really not sure why it has taken Microsoft this long to figure out what Apple did years ago –face-to-face service and interaction with someone on the floor who is really knowledgeable about the software and hardware choices. Let's face it, if we knew exactly what we wanted to purchase we could just go online and save ourselves considerable hassle. Fingers crossed that Microsoft can live up to its promises in its retail shops and that I can spend more of my time drooling over products rather than people watching.