Norway considering ban on sales of gas-powered cars by 2025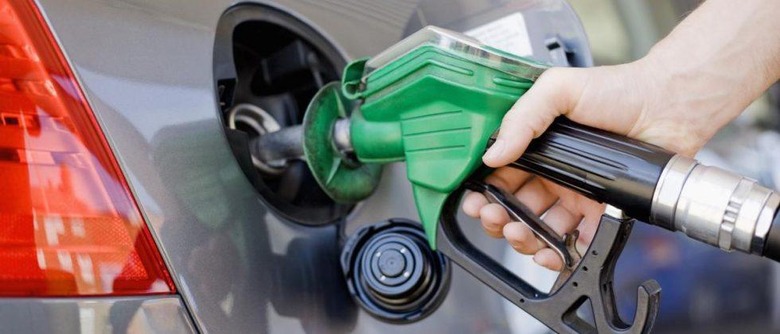 It seems Norway could be one of the first countries to take serious steps towards removing all gas-powered cars from its roads. The local business-focused newspaper Dagens Næringsliv has reported that the Scandinavian country may adopt a plan to ban the sales of gasoline and diesel cars by the year 2025. Sounds like a market where the sales of Teslas will soon be rising.
Now, this plan is far from being set in stone. As the publication explains, Norway's four main political parties have agreed on the idea, with the intent of making it part of the country's national energy plan. Discussions on the ban have been held for months already, but it sill might be some time before it becomes finalized.
You can understand why Elon Musk would be pleased with this news. The Tesla CEO enthusiastically tweeted a photo of the newspaper's cover, which featured the gas-powered car ban as its main headline.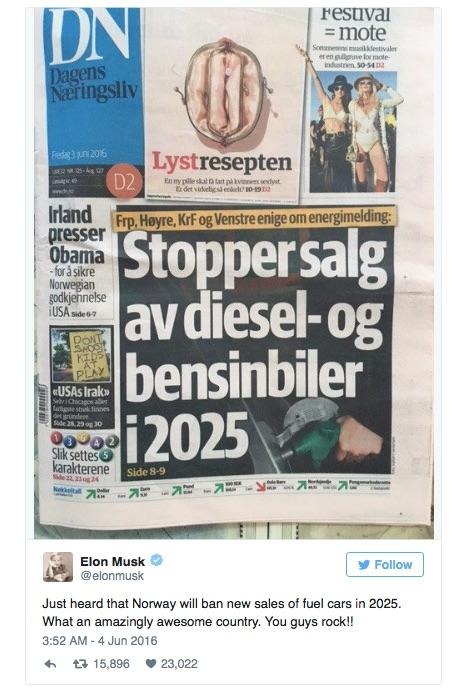 Setting the ban for a date in 2025 is a very aggressive timeline, but Norway is already recognized as being one of the world's most progressive nations when it comes to electric cars and reducing fuel-based vehicles. 24% of all new cars sold in the country are electric — the most of any nation in the world — whereas that figure in the US stands at a mere 0.66%.
SOURCE Dagens Næringsliv