Nokia TV confirmed for Lumia on-demand streaming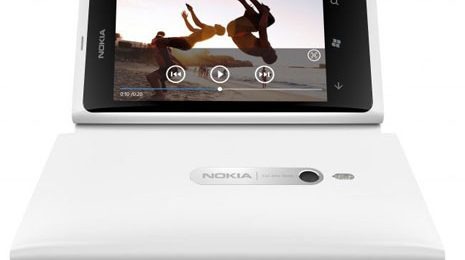 Recent rumors of a Nokia TV service have now been confirmed by the Finnish handset manufacturer. Following its announcement of Nokia Music and Nokia Reading, the company has now officially announced the Nokia TV service for Lumia Windows Phone users, which will arrive in the coming weeks. It will allow Lumia users to stream TV shows from "catch-up" services of major local broadcasters.
The Nokia TV service will kick off in Finland, where there's an advanced mobile user base and several TV networks offering catch-up services. Lumia users can stream these TV shows directly to a Lumia phone without any sign up or registration. However, they can only stream TV shows shortly after they have aired and not live.
Nokia will be making the Nokia TV app exclusive to Lumia Windows Phones. The company may bring the service to the UK and other countries where catch-up services are used, but it's not certain whether the service would ever arrive for US Lumia users, since many broadcasters in the states already offer their back catalog of TV shows via the web.