Nokia shutters Money service in India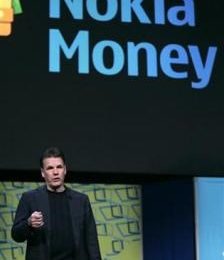 Many mobile phone companies expected one of the big emerging businesses in developing countries to be mobile money services. Many citizens in these developing nations don't use banks and need the ability to send and receive money to pay for services and goods. Late last year Nokia launched its mobile money service called Nokia Money.
This week Nokia has announced that it is closing the service down and exiting the financial services business. A company spokesman said the financial services aren't core to Nokia's business. Reuters reports that so far mobile money services have been successful in Kenya and in the Philippines but adoption elsewhere has been slow.
Nokia Money is the latest service to be axed by Stephen Elop in an attempt to turn Nokia around. The kit has been closing down non-core businesses and slashing jobs to get back into the black. Analyst John Strand from Strand Consult noted that Nokia's operation in the financial services market was questionable.
"The mobile financial services business is not core to Nokia so we plan to exit the business," said a spokesman for the company.
[via Reuters]