Nokia PureView Windows Phone coming soon says SVP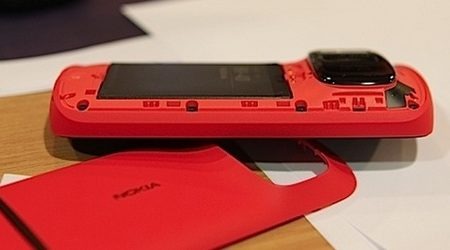 Nokia has already managed to come back from the grave with its brilliant mix of low-cost design, user-friendly ergonomics, and exclusive software in its Windows Phone Lumia line. The problem with coming out of the gate that strongly, though, is trying to keep the momentum going. There's nothing worse than a one-hit wonder in the consumer electronics world. So Nokia is planning to wow us again with its PureView 808 technology.
The impressive device was an incredible feat when it was first unveiled – with Carl Zeiss optics and a 41-megapixel sensor, it was for all intents and purposes the most sophisticated camera phone technology ever created. Unfortunately, it was built for the Symbian Belle operating system, which as we all know is now a dead platform. But there's good news – PureView 808 is making its way to the Windows Phone operating system.
In an interview with a newspaper in Nokia's home country of Finland, SVP of mobile phones Jo Harlow was quoted as saying that the amazing mobile feat will be available for an entire new audience. It's been reported that the gadget will be making its way to US shores as part of the company's Lumia brand. It's likely to use the impending update to Windows Phone, known by the code-name Apollo. "I can't say precisely when [the Windows Phone variant will launch], but it will not take very long," Harlow said, according to a translation.
[timeline]
[via DailyTech]