Nokia N900 available for pre-order in Germany and Italy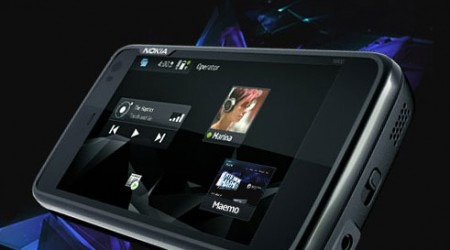 We have talked about the Nokia N900 a few times already and we know most of the details of the device. The N900 will be the first Nokia mobile phone to run Maemo, which is Linux derived. I can say that the N900 is the first Nokia handset that I have found particularly appealing in a long time.
In case you missed our previous coverage of the N900, I will run down some of the specs for you. The device will have 32GB of storage upgradable to 48GB with a microSD card. The camera has 5MP resolution and Carl Zeiss optics. The CPU inside the sexy device is an ARM Cortex-A8 processor and the phone has a slide out QWERTY keyboard.
Nokia has said that the device is expected to ship this October at a price of about €500. If you live in Germany you can pre-order the device right now directly from Nokia for €599,00. Italian N900 hopefuls can also grab a pre-order today at the same price. There is no word on availability or pre-orders in other countries at this time.