Nokia N81 8GB available for purchase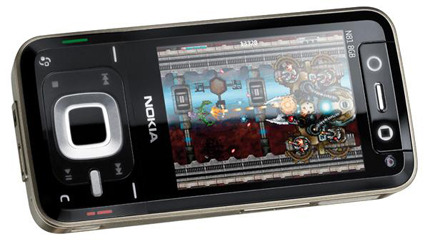 You can now buy a Nokia N81 8GB, as long as you live in Europe. That's right; you can add this to the long, long, inexcusably long list of wireless gadgets/technologies that we still have yet to get stateside.
God I hope Google wins that spectrum auction. In other news though, this is pretty much the launch of the N-Gage gaming platform as well.
There are actually two versions available, one with the 8GB of storage built in, or one without it, but the addition of a microSD slot. The one with the 8GB is 430 Euro, the one without is 70 Euro cheaper at 360 Euro. 70 Euro for 8GB of flash storage isn't bad though, on the other hand though, a microSD card slot would be useful for switching between your videos card, your pictures card, your music card, and your gaming card, just seems logical to me.
Nokia N81 8GB now available [via boygeniusreport]