Nokia Lumia 719C Leaks, Expected In China March 28th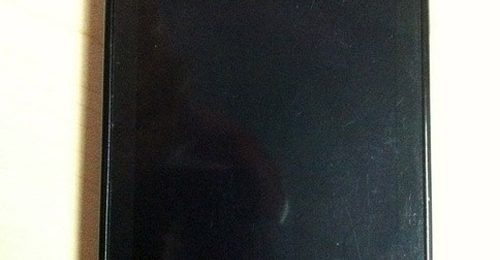 Things seem to be falling into place for Microsoft's Windows Phone launch in China. A couple of days ago we heard that Nokia had inked a deal with several Chinese carriers, like China Unicom and China Telecom, to launch several Lumia models on March 28th. It hasn't been clear exactly which models would be gracing China's shores, but the latest leak indicates they'll be seeing variants on existing Lumia handsets.
The latest leak is from Chinese microblogging site Weibo, which reveals a snapped pic of the Nokia Lumia 719. Cosmetically, it appears similar to the Nokia Lumia 710, but with a streamlined design, and larger physical buttons that extend to the edge of the phone.
The Lumia 719 was previously hinted at on the Bluetooth SIG website, which revealed specs similar to the Lumia 710. If that's the case and Nokia have decided only to tweak the design, the Lumia 719 could feature a 3.7-inch ClearBlack WVGA display, 1.4Ghz single-core processor, 512MB of RAM, and a five megapixel camera with 720p video recording.
Microsoft and Nokia's move into China is smart: if they can hit the right price points, it would spur Windows Phone uptake and give them a much needed boost in market share, as well as attracting additional developers to the platform. Tim Cook has previously said that China is one of Apple's "critical" markets, as are several other developing countries, so it's no surprise that Nokia are also trying to lock in agreements there.
[via Electronista]