Nokia Lumia 638 lands in India featuring Windows Phone 8.1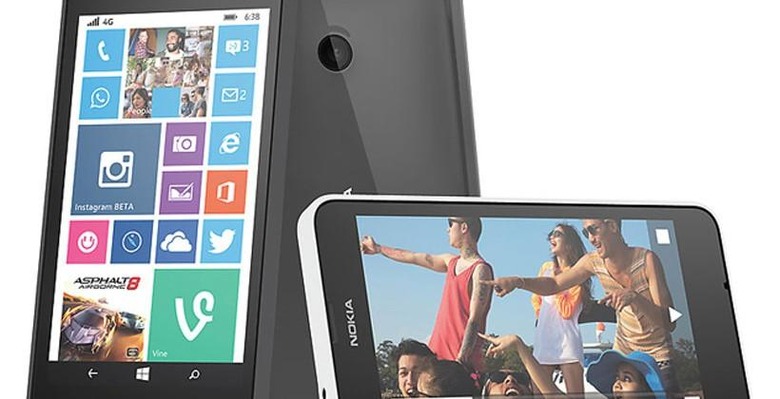 Nokia has unveiled a new smartphone that has landed in India called the Lumia 638. The smartphone runs the Windows Phone 8.1 operating system and is one of the most affordable smartphones in India that features 4G connectivity. The smartphone can be pre-ordered on Amazon now for 8299 rupees. That price is equivalent to about $131 here in the US.
For the low price, buyers will get a slim smartphone that uses a 1.3GHz quad-core Qualcomm Snapdragon 400 processor. That processor is paired with 1GB of RAM. The smartphone uses a 4.5-inch ClearBlack LCD screen with TrueColor for better viewing angles and visibility in bright conditions.
The rear camera of the smartphone is a 5MP autofocus unit that has apps for photographs like Lumia Camera and Cinemagraph built-in. There is no front camera on the smartphone that is one of the things given up for the lower price point.
Integrated storage is 8GB with a microSD card slot supporting up to 128GB of additional storage. Power comes from an 1830 mAh internal battery good for a full day of use according to Nokia. The device is offered in matte black and white colors and the back shell of the device can be changed to other colors with accessory shells.