Nokia hints at Windows Phones with NFC sans ports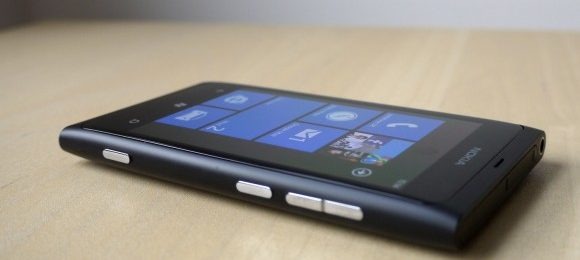 Nokia's design chief Marko Ahtisaari discussed the direction of future Lumia Windows Phones in an interview with The Guardian, hinting at NFC and wireless charging. Ahtisaari has been at the helm of Nokia's design team since 2009, during which the company developed the Nokia N9, Nokia Lumia 800, and the Nokia Lumia 900.
Ahtisaari has been alluding to NFC in Lumia devices for some time now and it certainly won't be any surprise since a few Nokia devices, such as the MeeGo N9, already support NFC. Nokia will have to wait until the Windows Phone platform is ready to support NFC, which Microsoft had confirmed previously would be ready in 2012.
Additionally, future Lumia designs will strive to be even more minimalist, eliminating as much as possible any moveable parts, such as the flip-up plastic tab that's currently covering the micro-USB charging port for the devices. Ahtisaari hinted at having no ports whatsoever on the device, suggesting the possible integration of wireless charging in future Lumia devices.
"If you can take away a moving part and make it [the phone] more beautiful in the placement of the components, we'll do it, so that's something where we can certainly keep improving," said Ahtisaari. "Take it to the extreme, and why are there any connectors?"
[via The Guardian]