Nokia C1 uses Android Go optimization for max media storage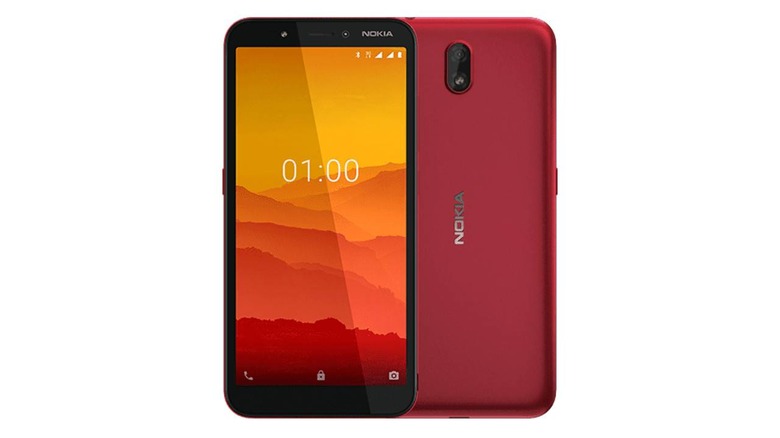 Nokia announced a new Android Go handset today, and though it won't be challenging any flagships in terms of capability, it may still be worthy of consideration for those who don't want to spend $1000 on a phone. Officially dubbed the Nokia C1, it seems that the biggest selling point of this phone is its support for Android Go and the lightweight apps that come along with it.
Specifically, the Nokia C1 will be running Android 9 Pie (Go Edition) out of the box, which means that it's compatible with apps like YouTube Go and Google Maps Go. The phone has been outfitted with a FWVGA+ IPS display that clocks in at 5.45-inches, with 1GB of RAM and an unnamed quad-core 1.3Ghz processor running the show.
Storage comes in at 16GB, though Nokia prefers to describe it in terms of how many songs or hours of video you can store on the phone, something we haven't seen for quite some time. "Store up to 24 hours of video or up to 3000 songs thanks to lighter apps taking up less space on your phone," the company writes on the C1's website. If 16GB isn't enough storage, you can use a microSD card to expand on it further, but the C1 only supports cards up to 64GB.
The rear and front-facing cameras both use 5MP lenses, so you're not going to be taking a lot of stellar shots with this phone. Nokia says that the C1's 2,500mAh battery is capable of lasting all day, and with the rest of these specifications in mind, we believe it. The battery is even removable, which is a rare sight among phones these days, so the C1 certainly wins some bonus points for that.
In the end, these specifications are more or less what we'd expect from an Android Go phone. What matters most, however, is pricing, and that's something Nokia hasn't revealed yet. We don't have any information about release dates either, so we'll let you know when these important details come down the pipeline.