Nokia Bubbles proves Nokia can be innovative, Symbian 1.1 update lands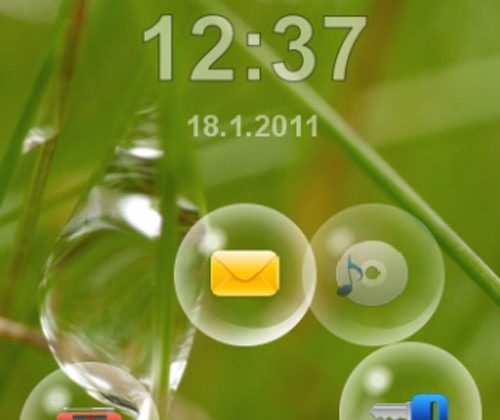 This may be the first time I have seen anything from Nokia and thought it was really cool. Nokia Beta Labs has unveiled a new shortcut system called Bubbles. The idea is that when you wake your phone from sleeping rather than having to unlock and then navigate to what you what you can just drag the bubble with the task you want to perform to a drop point and go directly to it.
That is simply awesome, give the geek that came up with this a raise. I want this feature, to be able to say drag a bubble for calling home to a drop point and unlock the phone and initiate the call in one motion would be a major time saver. See the video below to watch it in action.
Nokia has also announced that users of Nokia devices including the N8, C7, and C6-01 can get a Symbian update. The 1.1 update doesn't add a lot of new things that users will notice with lots of tweaks behind the scenes. It does add meeting requests can be accepted from email and maps integration in email. N8 users will specifically get Quick Office 6.4, three new preloaded games on new devices and the games will be offered free on the Ovi Store for current owners.