Nokia Booklet 3G Hits Best Buy Stock System With Price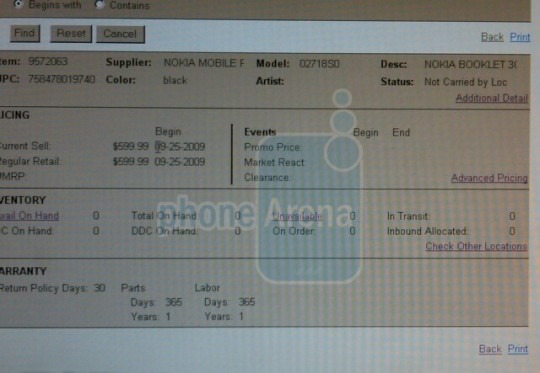 Yesterday we mentioned that Best Buy was going to be the exclusive supplier of the Nokia Booklet 3G netbook. The thing that many of us have been wondering is exactly how much the Booklet 3G would cost once it hit store shelves.
Reports are coming in today that the Booklet 3G has tipped up in the Best Buy inventory system with a price of $599.99 attached to it. The Booklet 3G is at its heart nothing more than a netbook like we already have on the market with the Nokia name attached to it.
The device sports an HD ready display, Intel Atom Z530 CPU, Wi-Fi, Bluetooth, 3G connectivity, and HDMI out. Nokia is relying on its name drawing people to the device and I for one don't see that happening. I bet we see the Booklet 3G either come down in price quickly or be discontinued.