Nokia BH-121 Bluetooth stereo headset debuts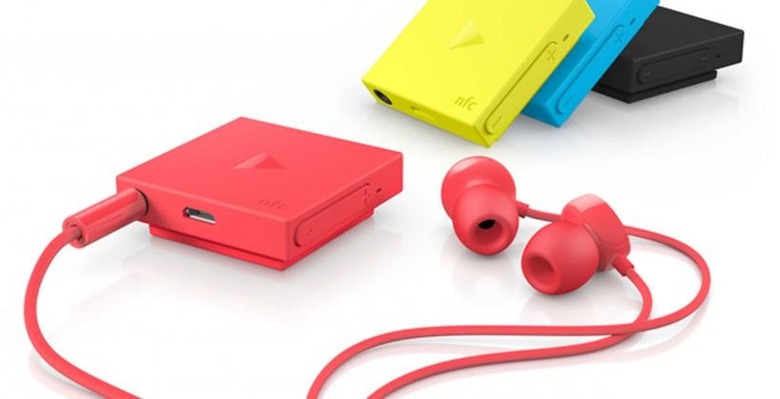 Nokia is mostly known for making tablets and smartphones. The company does have a line of accessories for its smartphones including headsets and other devices. The Nokia BH-121 Bluetooth headset provides Stereo sound and was designed to match other Nokia devices.
The headset comes in Nokia colors like cyan, red, yellow, and black. The BH-121 is a small tile measuring 39 x 39 x 12mm that can attach to clothing with an integrated clip. The headphone base unit has a volume control, USB port for charging, and a standard 3.5mm output.
That standard 3.5mm output means that you can use whatever ear buds or headphones you want with the BH-121. In addition to having a volume control on the device, it also has controls for tracks and to answer and end calls. The Bluetooth device is easy to pair with integrated NFC technology with compatible smartphones.
It can be parried with devices that don't support NFC as well. The BH-121 does ship with a matching pair of Nokia WH-208 ear buds. The BH-121 has a LED indicator for battery life. The BH-121 Bluetooth device will be available this month at a retail price of €39.
SOURCE: Nokia